What is healthcare fraud and how common is it?
Medical Billing and Coding
May 24, 2021
450 views
3 min read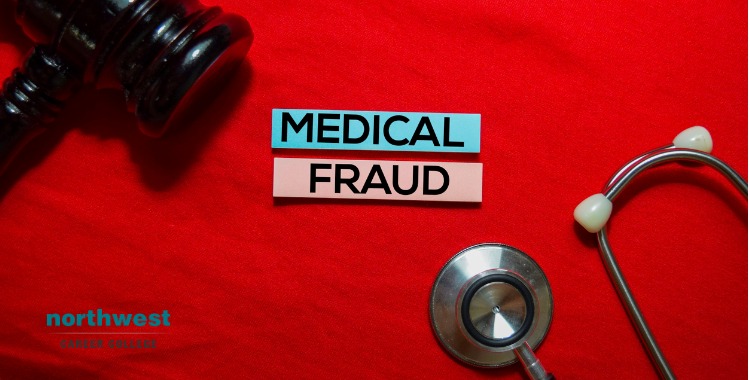 The National Health Care Anti-Fraud Association estimates conservatively that health care fraud costs the nation about $68 billion annually. That's about 3 percent of the nation's $2.26 trillion in health care spending.
Other estimates range as high as 10 percent of annual health care expenditure, or $230 billion.
As a medical biller and coder, you'll be on the front line of help to spot and combat medical fraud. So, in today's article, we'll be looking at what healthcare fraud is and how common is it?
What is Healthcare Fraud?
According to the Federal Bureau of Investigation (FBI), health care fraud can be committed by medical providers, patients, and others who intentionally deceive the health care system to receive unlawful benefits or payments.
Common types of healthcare fraud include:
Fraud Committed by Medical Providers
Double billing: Submitting multiple claims for the same service

Phantom billing: Billing for a service visit or supplies the patient never received

Unbundling: Submitting multiple bills for the same service

Upcoding: Billing for a more expensive service than the patient actually received
Fraud Committed by Patients and Other Individuals
Bogus marketing: Convincing people to provide their health insurance identification number and other personal information to bill for non-rendered services, steal their identity, or enroll them in a fake benefit plan

Identity theft/identity swapping: Using another person's health insurance or allowing another person to use your insurance

Impersonating a health care professional: Providing or billing for health services or equipment without a license
Fraud Involving Prescriptions
Forgery: Creating or using forged prescriptions

Diversion: Diverting legal prescriptions for illegal uses, such as selling your prescription medication

Doctor shopping: Visiting multiple providers to get prescriptions for controlled substances or getting prescriptions from medical offices that engage in unethical practices
How Common Is Healthcare Fraud?
Unfortunately, healthcare fraud is a common occurrence and the amount of healthcare fraud is on the rise.
The U.S. Justice Department recovered more than $2.6 billion in 2019 from lawsuits involving healthcare fraud and false claims, federal data released Thursday show.
The department's recoveries from healthcare fraud cases have inched higher in recent years from roughly $2.5 billion in 2018 and $2.1 billion in 2017.
The fiscal year ending Sept. 30 was the 10th straight year that settlements and judgements from healthcare companies for alleged fraud exceeded $2 billion.
The vast majority of the 505 cases involving healthcare companies were revealed to the authorities by whistleblowers, highlighting the importance of medical billers and coders in combating healthcare fraud.
Become a Vital Part Of The Healthcare Cycle
Taken together, medical coding and billing form a link between patients, healthcare providers, and insurance companies. As a medical biller or coder, you'll need to be accurate, detail-oriented, and well organized as you'll be a vital part of any healthcare provider's staff.
As one of the premier Medical Billing and Coding Schools in Las Vegas, Northwest Career College employs established, seasoned instructors to teach you every aspect of medical billing and coding. Our student-focused approach puts you first, and we offer online and on-campus workshops to accommodate your work and family schedule.
We continue to support our students after they graduate as our experienced Career Services team works with you to help you find medical billing and coding jobs in Las Vegas. Call us today at (702) 403-1592 to learn more about the exciting opportunities that our Medical Billing and Coding School can offer you!