What is ESL and Why is it Important?
August 11, 2023
2.9k views
6 min read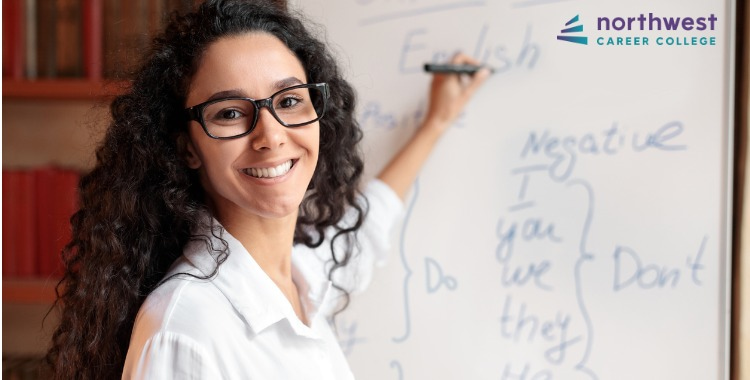 English as a Second Language (ESL) is one of the most important tools students today can access. Good English language skills can open up exciting new opportunities and help individuals reach their full potential, whether for work, travel, or simply personal understanding.
With so much to gain from mastering ESL, it's no wonder its importance has been recognized worldwide. This post will discuss what exactly ESL is and why it's so essential for students seeking success.

What is ESL?
ESL stands for English as a Second Language and is an important resource for language learners worldwide. Whether it's through formal classes or one-on-one tutoring sessions, ESL programs aim to provide non-native English speakers with the necessary tools to communicate effectively in English.
These tools include a mastery of vocabulary, grammar, and pronunciation. With an estimated 1.5 billion people speaking English around the world, it's no wonder that ESL programs have become increasingly important in today's globalized society. Furthermore, a strong command of the English language can open up a wide range of educational and employment opportunities for those who possess it.
For these reasons, ESL is such an essential tool in helping language learners achieve greater success in their personal and professional lives.

Benefits of Learning English as a Second Language (ESL)
Learning English as a second language (ESL) has become increasingly important in today's globalized world. Beyond the obvious convenience of being able to communicate in English-speaking countries, ESL learners gain a range of benefits that can positively impact their lives and careers.
One key benefit is increased economic opportunities. Knowing English gives those seeking employment an edge, as many companies require employees to speak the language. Additionally, proficiency in English can lead to higher-paying jobs and better career opportunities.
Learning ESL also opens the door to other cultures. Through language, learners can understand the nuances and traditions of different societies, fostering cross-cultural collaboration and a deeper appreciation for diversity. 
These are only a few of the many benefits of learning ESL, and it's essential to recognize the value of international communication in our increasingly connected world.

Different Types of ESL Programs
As English continues to be a global language, English learning programs have become increasingly essential for students worldwide. Several types of programs have emerged to cater to different levels of English proficiency.
For instance, students who are completely new to the language may enroll in beginner programs, which provide an introduction to basic vocabulary and sentence structure. On the other hand, students who are comfortable with the basics but want to improve their fluency may opt for intermediate or advanced programs.
Some English learning programs are designed for specific purposes, such as preparing for international English exams or learning English for business communication.
Regardless of the level or purpose, these programs strive to help students improve their English language skills through a mix of classroom instruction, language practice, and skill-building activities.

Challenges Faced by ESL Students & Applicable Solutions for Overcoming Them
ESL students face numerous challenges as they navigate language learning. Time management ranks as a significant concern, with many learners juggling work, school, and personal responsibilities. It can be challenging to balance all these tasks while also making time to study and practice speaking and writing English.
Additionally, adapting to a new cultural environment can be overwhelming, especially for those coming from drastically different cultures. The good news is that there are various solutions to help these students overcome these obstacles. For example, they can find adequate time management strategies, prioritize their responsibilities, and use resources available to them, such as language labs or tutoring services.
Engaging in extracurricular activities, attending language exchange programs, or joining campus culture clubs can also help students adapt to their new cultural environment more comfortably. These obstacles can be conquered with perseverance and guidance, and ESL students can reach their language learning goals.

How To Get Started With an ESL Program Online or In-Person?
Learning a new language can be an exciting challenge, especially regarding ESL programs. Nowadays, there are plenty of options to choose from, whether it's attending classes in person or going online. If you are considering taking up an ESL program, doing some research first is important.
Look into the different options available to you and find a program that fits your needs and schedule. One great way to start is by researching schools and programs that have a solid reputation for teaching ESL.
Northwest Career College offers an excellent and comprehensive ESL program free to its students and their families.

Start Learning English as a Second Language with NCC!
Taking the opportunity to learn English as a Second Language can provide students with a host of benefits – increased economic opportunities, knowledge about other cultures and points of view, and confidence in their ability to communicate in a second language.
With various academic programs offered both online and in-person, seekers of ESL learning resources may feel overwhelmed with what option to pursue. However, setting realistic goals and developing an actionable plan for success is one way to make sure that you are on the right track.
If you are considering taking an ESL program, let Northwest help you get started! We offer top-notch ESL instruction tailored to all levels of learners to ensure successful language acquisition.
Contact us today for more information on our esteemed ESL program.



Experienced, Efficient, and free for students
The benefits of taking an ESL course are clear. By improving your English skills, you gain better access to education, greater earning potential, a better social life, and even better results from healthcare.
We here at Northwest Community College are committed to enhancing our students' lives, which is why we are proud to offer our ESL courses free of charge to our students and extend that offer to their families.
Our seasoned language teachers are experienced in working with international students worldwide and are there to help you get the most from your classes.
We also offer day and weekend classes to help your lessons fit in with your work and home life. If you are interested in taking advantage of this excellent opportunity, then call one of our ESL councilors today at (702) 403-1592.