Voting reveals desire for Criminal Justice reform
December 4, 2020
154 views
4 min read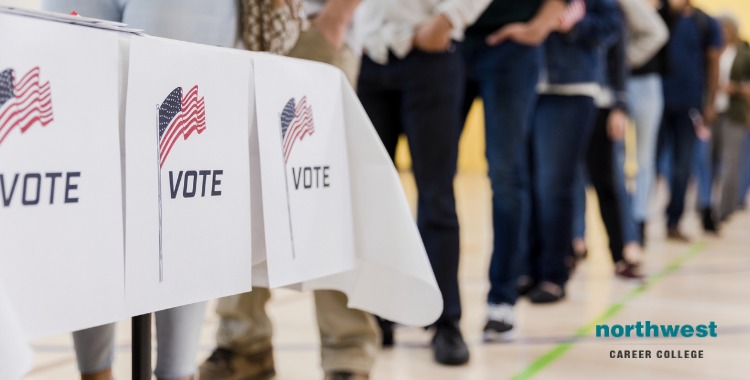 The summer of 2020 played host to some of the largest public demonstrations in American history, spurred by George Floyd's death and swelling into the wider Black Lives Matter movement.
However, Americans have been voting as well as marching, and police and criminal justice reform have been at the center of many elections across the country.
Voting for Reform
According to the Washington Post, ballots across the U.S have hinged on criminal justice and police reform, with reform-minded politicians and prosecutors winning elections based on the strength of feeling around the subject.
Below are some of the most important changes to policing and law enforcement that have come about as a direct result of people using their constitutional right to vote:
In Oakland, California, voters approved the creation of an inspector general's office outside the police force to review officer misconduct.

In Columbus, Ohio, voters passed an amendment creating a civilian police review board and an inspector general. 

In San Diego, California, voters replaced the police review board with a civilian commission that would have subpoena power and the authority to investigate police misconduct.

In Kyle, Texas, voters overwhelmingly passed a proposition requiring police policies to be reviewed by the city council and put under a committee's oversight.

In Philadelphia, Pennsylvania, voters approved the ending of "the practice of unconstitutional stop and frisk" and the creation of a police oversight commission.

In Portland, Oregon, voters approved the creation of a police oversight board, although this had already been challenged by the union representing Portland police officers.

Voters in King County, Washington, backed amendments making sheriff an appointed, rather than elected, position, and letting the county council dictate his or her duties.
Narcotics Legalization 
Led by increasing evidence that the legalization of narcotics does not increase consumption, but does dramatically decrease drug-related deaths, prison populations and the burden on the legal system, many states have voted in favor of some form of narcotics legalization:
Oregon voters backed a ballot measure decriminalizing small amounts of drugs including cocaine and heroin.

New Jersey, Arizona, Montana, and South Dakota legalized recreational marijuana.

Voters in Mississippi legalized marijuana for medical use.
Playing Your Part
Regardless of how you feel about criminal justice reform, the best way to affect the criminal justice system in the United States, other than exercising your right to vote, is to play a role in it.
Our Criminal Justice Program offers you the chance to learn from experienced criminal justice professionals in a flexible on-line/on-campus curriculum. Since we firmly believe that a lack of equipment shouldn't stand in the way of your education, we also provide our students with a laptop to allow them to attend online classes.
To give you the real-world hands-on experience that employers value so much, we also include visits to courts, jails, mediation centers as well as an externship with a local Las Vegas law office.
Alongside our Criminal Justice Program, we also offer other career-focused courses to help you get the position you want, from our excellent Paralegal School to our new Legal Assistant Program, to help you train for your perfect future position! 
Qualifying For Your Future
Gaining a qualification from our Criminal Justice School puts you in an excellent position to access a variety of employment opportunities as you look for one that suits your skills and interests. 
At Northwest Career College, our Criminal Justice instructors include licensed, practicing attorneys and degree instructors able to teach, not only the law but also to guide our students in the many ways a criminal justice graduate integrates into a Las Vegas legal profession.
As part of our Criminal Justice Program, you'll visit courts, jails, meditation centers, and more to experience first-hand the law in action, which will make your criminal justice training applicable to the Las Vegas legal system. 
Northwest offers a flexible blended program with all criminal justice classes Las Vegas law classes taught on campus by an attorney and general education courses offered online. Our experienced instructors are on-campus to review and support your learning experience at all times. 
Call us at (702) 403-1592 to speak to one of our enrollment team about joining our Criminal Justice Program today!