What Is a Medical Records Coordinator?
Medical Billing and Coding
July 22, 2020
538 views
3 min read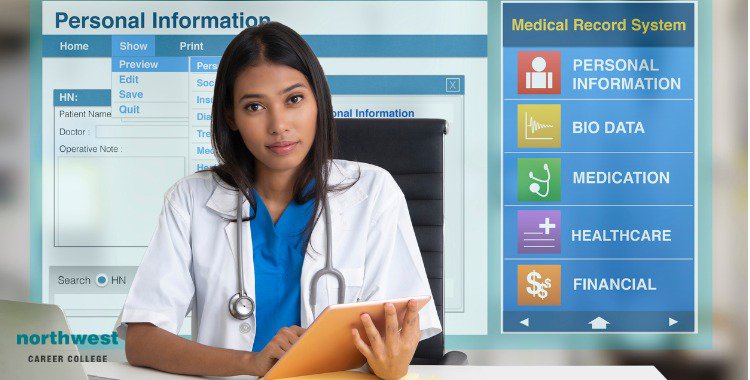 While our medical Billing and Coding Program gives you everything you need to build a career as a medical biller and coder, there are other career paths that your new qualification could take you down. In this article, we'll be looking at what a medical records coordinator does and how you could become one.
What Is a Medical Records Coordinator
A medical records coordinator is an administrative role that requires a complex understanding of medical, administrative, ethical, legal, and regulatory requirements within the healthcare system to perform their important duties.
As a medical records coordinator, you'll be expected to handle profoundly sensitive information guarded by stringent legal guidelines and direct the flow of potentially lifesaving information.
What Are the Responsibilities of a Medical Records Coordinator?
As its most basic, the role of the medical records coordinator is to control access to patient records. This means being responsible for the security measures put in place to protect patient confidentiality.
One of the most important regulations related to the confidentiality of patient records is the Health Insurance Portability and Accountability Act of 1996 (HIPAA) that required the Secretary of the U.S. Department of Health and Human Services (HHS) to develop regulations protecting the privacy and security of certain health information.
Prior to HIPAA, no generally accepted set of security standards or general requirements for protecting health information existed in the health care industry.
Modern healthcare providers are increasingly using clinical applications such as computerized physician order entry (CPOE) systems, electronic health records (EHR), and the rise in the adoption rate of these technologies increases the potential security risks.
The role of the medical records coordinator is to ensure the regulations governing the privacy of medical records are adhered to while still granting access to them for properly authorized parties.
How Do You Become a Medical Records Coordinator?
Most medical records coordinator roles require at least an associate's degree in a relevant field and, since the role is predicated on an understanding of medical coding, employers prioritize those with qualifications in billing and coding.
Northwest's Medical Billing and Coding Progam can be completed in as little as nine months, allowing you to join the job market quickly and start working towards your new career in the healthcare field.
A Vital Part Of The Healthcare Cycle
Taken together, medical coding and billing form a link between patients, healthcare providers, and insurance companies. As a medical biller or coder, you'll need to be accurate, detail-oriented, and well organized as you'll be a vital part of any healthcare provider's staff.
As one of the premier Medical Billing and Coding Schools in Las Vegas, Northwest Career College employs established, seasoned instructors to teach you every aspect of medical billing and coding. Our student-focused approach puts you first and we offer online and on-campus workshops to accommodate your work and family schedule.
We continue to support our students after they graduate as our experienced Career Services team works with you to help you find the medical billing and coding jobs in Las Vegas. Call us today on (702) 403-1592 to learn more about the exciting opportunities that our Medical Billing and Coding School can offer you!