Pharmacists Embracing Remote Consultations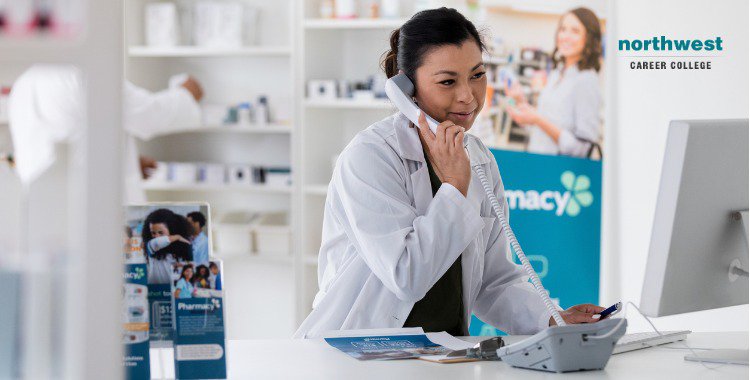 In light of the current social-distancing regulations put in place by many states, pharmacies across the US are now adopting remote consultations to reach their customers. In this article, we'll be looking at the potential benefits of the more large-scale adoption of remote consultations and how they might change how we approach pharmacy visits.
What Are the Benefits of Remote Consultations? 
During the current Covid-19 crisis, the necessity and benefits of a robust ability to use remote consultations is obvious, as traditional pharmacist consultations are not an option during a lockdown or social distancing. 
However, in the long term, remote consultations can be both convenient and timely, with reduced need for travel and increased appointment flexibility and timing. Some patients may also feel more relaxed at home and, for those who live in the so-called "healthcare dead zones" found in many places in rural America, a remote consultation option might be their only opportunity to talk to a pharmacist.
With the elderly making up the largest, and fastest-growing population segment of those requiring consistent healthcare, remote consultation represents a viable option for those who have mobility issues or who otherwise do not have the means to travel to visit their local pharmacy.
What Are the Challenges of Remote Consultations? 
While there are some clear benefits to the wider use of remote consultations, they are not without their challenges.
One of the major challenges is the risk of technology failures undermining the confidence of the patient. Repeated loss of connection, audio/visual difficulties, and the increased difficulty of picking up on physical or social cues, including body language, can make patients reluctant to discuss complicated or private issues via video chat.
Another sticking point is that some patients are unwilling to use a remote consultation owing to concerns about their personal information being shared using commercial software. These are reasonable concerns and, until specific software is created, will continue to be a challenge.
Additionally, remote consultations are not viable for those patients with sight loss, hearing impairment, or cognitive impairments, and an over-emphasis on the use of remote consultations runs the risk further isolating such patients.
How Can Remote Consultations Change How We Approach Pharmacy Visits?
While the emphasis in the short term is to create a more robust remote consultation network to deal with the Covid-19 crisis, in the long term remote consultations could represent a vital link for healthcare to those who are not normally in a position to benefit from the current healthcare system.
Remote consultation would allow the elderly, those with mobility issues, those without access to local healthcare infrastructure, and even the extraordinarily busy, the opportunity to speak with a pharmacist, making use of currently available communications technology to widen the sphere of pharmaceutical care.
Start Your New Career As A Pharmacy Technician Now!
Northwest Career College is one of the premier pharmacy technician schools in Las Vegas, and our course provides our students with the skills and training they need to take advantage of the growing need for pharmacy technicians. Our experienced instructors offer online and on-campus classes to accommodate your Las Vegas work and family schedule.  Call us today at (702) 403-1592 to speak to one of our enrollment specialists. 
Written by:
Mark Brunton,
Pharmacy Technician Program Chair
CPhT, M.S.Ed.