What Does A Technician Do In A Pharmacy?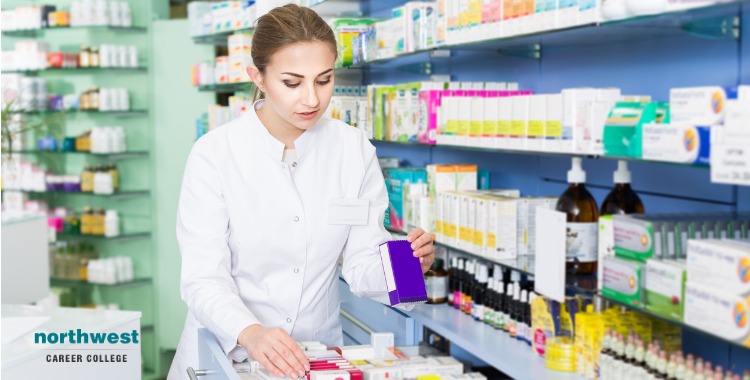 Most people know that pharmacists are responsible for dispensing medications, but what many don't realize is that there is a lot more to the job than meets the eye. Behind every great pharmacist is a hard-working and knowledgeable pharmacy technician. So, what does a pharmacy technician do? Read on to find out!
A pharmacy technician is responsible for filling prescriptions and ensuring that they are accurate.
Pharmacy technicians serve an important role in the healthcare system. They are responsible for handling the prescription-filling process and ensuring accuracy when it comes to measurements, dosages, and instructions given by a physician.
This can be a demanding job – pharmacy technicians must pay close attention to detail, focus on timeliness, and have good organizational skills. In many cases, the technician is also responsible for verifying insurance information with providers in order to get the most cost-effective prescriptions to their customers.
To become a fully trained pharmacy technician usually requires formal education or certification programs combined with on-the-job training. The bottom line is that pharmacy technicians provide a vital service and deserve recognition for the critical work they do behind the scenes in the medical industry.
They also maintain records of patients' medications and medical histories.
Medical records and histories are vital to providing the best care for patients. Healthcare employees understand that it is of utmost priority to know their patient's complete history and current medications, so they take it upon themselves to meticulously keep track of this information.
This ensures that patients receive the most accurate diagnosis and treatment plan suitable for their individual needs. Tracking these records allows healthcare professionals to have a clear understanding of a patient's past medical encounters, any medical conditions they have, and what medications have been prescribed in order to make an informed decision regarding their current health condition.
Pharmacy technicians often work closely with pharmacists to provide customer service and answer questions about medications.
Pharmacy technicians are an integral part of a pharmacy's operations, providing vital support to the pharmacist to ensure customers receive the best service possible. These professionals help prepare prescriptions and manage inventory, as well as answer customer questions related to medications and any associated side effects.
Pharmacy technicians usually become adept in pharmacology and must keep up with new policies and regulations in order to remain compliant. By ensuring that prescriptions are filled correctly and efficiently, these technicians provide essential assistance for both pharmacists and customers alike.
In some cases, they may also be responsible for ordering supplies and stocking shelves.
As part of their job duties, certain workers may have to take on the task of ordering supplies and stocking shelves. This can range from stocking retail store items to organizing office stationery.
Ensuring that shelves are always supplied with adequate amounts of the necessary items is a necessary but often overlooked part of many job descriptions. Not only does this ensure uninterrupted business activity, but it can help keep costs down by avoiding constant restocking.
Although these tasks seem small, they are instrumental in helping businesses operate efficiently and effectively.
Some pharmacy technicians may specialize in a particular area, such as compounding or nuclear pharmacy.
Pharmacy technicians have the opportunity to specialize in their careers and focus on specific areas of pharmacy service. These specialties can provide a challenging new skill set that allows technicians to expand their knowledge and provide specialized services in meaningful ways.
Some of the available specialties include compounding, nuclear pharmacy, and long-term care pharmacy. Working in a specialty may require additional certifications and coursework, but it provides the technician with broader experience that can prove invaluable when pursuing positions within the Pharmacy industry.
For those interested in taking their career to the next level, becoming a specialist can be just the push they need!
A pharmacy technician is a vital member of the healthcare team. They are responsible for filling prescriptions, maintaining records, and providing customer service. In some cases, they may also specialize in a particular area of pharmacy. If you are interested in becoming a pharmacy technician, contact Northwest Career College to talk about our Pharmacy Technician Program.

Start your new career as a Pharmacy Technician now!
Northwest Career College is one of the premier pharmacy technician schools in Las Vegas. Our course provides our students with the skills and training they need to take advantage of the growing need for pharmacy technicians.
Our experienced instructors offer online and on-campus classes to accommodate your Las Vegas work and family schedule.
Once you've graduated, we will continue to support you, and the commitment of our Career Services Team has led to us having a 100% job placement rate for our pharmacy technician graduates. Call us today at (702) 403-1592 to speak to one of our enrollment specialists.
Written by:
Samantha Huntsman, MS, CPhT
A.S., CPhT