What do Medical Administrative Assistants wear to work?
Medical Administrative Assistant
December 13, 2021
813 views
3 min read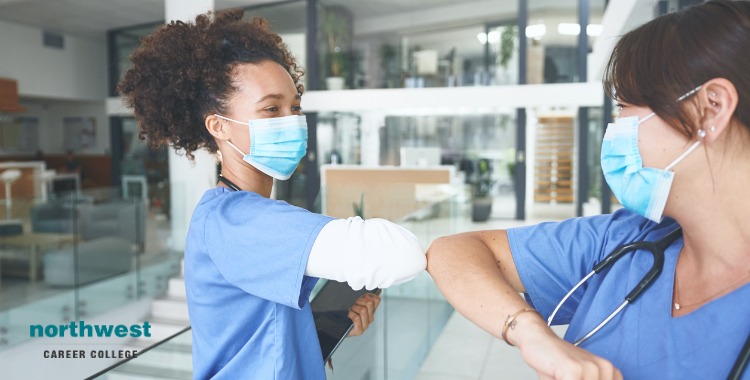 Sitting at a desk all day can be hard on your back and neck. In this article, we will discuss what medical administrative assistants wear to work to keep them comfortable throughout the day.
Medical administrative assistants need to have clothes that are both professional looking and functional for what they do all day long. If you're a medical assistant or thinking about becoming one, then this article is perfect for you!
Read More: Medical Administrative Assistant vs Medical Assistant
What does being a medical administrative assistant mean?
Medical administrative assistants are what is known as "administrative medical assistants" or what's often referred to as healthcare secretaries. They help doctors, nurses, and other professionals in the medical field by taking care of their day-to-day tasks like answering phones, filing documents, and scheduling patients.
The common responsibilities of a medical administrative assistant include:
Scheduling patient visits

Answering phones and taking messages for the doctor

Filing documents, insurance claims, medical records

Ordering and maintaining supplies for the office such as pens, paper, medical equipment, medication, and other necessities

Maintaining patient files and doing what is needed to make sure they are up to date (updating insurance information or tracking down missing documents)
Do medical administrative assistants conduct medical procedures?
No, despite the similar job title to a medical assistant, medical administrative assistant is a clerical role and outside of special circumstances, they are not expected to take part in medical procedures.
What do medical administrative assistants wear to work?
What you need to wear to work will generally depend on where you work. For instance, a medical administrative assistant working in a large hospital might find themselves effectively working in an office environment.

The general dress code for most offices is business casual. Women may choose pants or a skirt, and men should stick with slacks and button-down shirts (tucked in).
There are some exceptions such as doctors' offices which tend to have stricter requirements on what their employees can wear. In some cases, working in the more compact environment of a doctor's office means that medical administrative assistants are required to wear scrubs.
Scrubs are a type of medical uniform that includes a top and pants that are both made of easily washable material. The tops look like what nurses wear, but they may also be available in other colors such as pink or yellow for administrative assistants who just need something to show their job function.
The scrubs worn by medical receptionists should match the color scheme used by the office so that patients can easily distinguish between what employees work there and what doctors practice medicine there.
Scrubs might be worn in a doctor's office because of the lack of real separation between the medical and administrative parts of the office and the need for stricter infection controls than what is typical for a more office-like environment.
Start Your Career As A Medical Administrative Assistant With Us
Here at Northwest Career College, our student-centered philosophy means that you come first. We offer a flexible schedule so you can care for your family and have a balanced life in Las Vegas while advancing towards your new career.
We pride ourselves on being the premier Medical Administrative Assistant Schools in Las Vegas and our established, seasoned instructors offer online and on-campus night classes to accommodate your busy work and family schedule. Call us at (702) 403-1592 to speak to one of our admissions assistants about your new medical administrative assisting career.