What can you do with a Criminal Justice degree?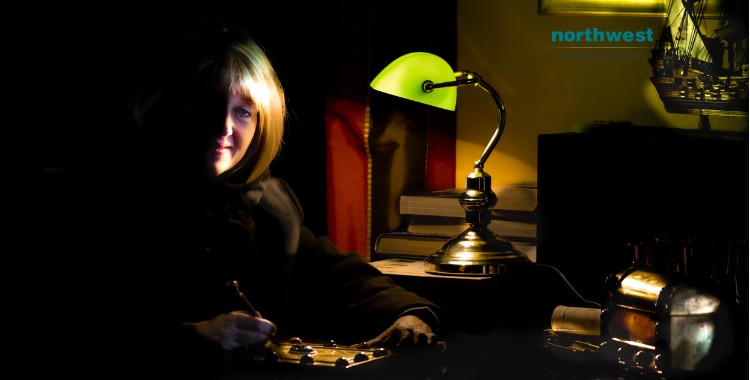 An associate's degree in criminal justice can open many doors for your future, but it is important to know what you are getting into before committing to this major. 
This article will discuss the different careers that you could have with a criminal justice degree and provide information on how to get started.
What Is a Criminal Justice Degree?
A criminal justice degree is an associate's level training in the field of law enforcement and public safety.
The areas covered by a criminal justice degree include the following: corrections, crime scene investigation, cybercrime and internet investigations, law enforcement management, terrorism prevention, and response.
What Can You Do With a Criminal Justice Degree?
A major benefit to this type of education is that it will give students knowledge about laws, regulations, and procedures related to law enforcement agencies as well as other government services such as firefighting and public health agencies.
This allows criminal justice graduates to be prepared for a wide variety of law enforcement and public safety jobs.
What Jobs Can You Get with a Criminal Justice Degree?
Some examples of careers that are open to candidates who have earned an associate's degree in criminal justice include:
Deputy sheriff

Correctional officer

Police officer/ patrol officer

Security guard

Crime scene technician

Park ranger

Bail bondsman

Private investigator

Forensics scientist

Crime analyst

Administrative or operations assistant in a police department
What Can You Earn With a Degree in Criminal Justice?
Earnings vary by profession, but according to the U.S. Bureau of Labor Statistics (BLS), police and sheriff's patrol officers earned a median hourly wage of $31.55 in May 2018, and correctional officers and jailers made a median hourly wage of $22.94 during the same period.
What Jobs Can You Get Outside of the Criminal Justice Sphere?
The skills learned during a criminal justice qualification can be applied to other jobs outside of the criminal justice sphere. A degree in criminal justice can be applied to a variety of jobs such as:
Office manager

Outreach worker

Business analyst

Social worker

Firefighter

Emergency medical technician

Charity coordinator

Lobbyist
What Will You Learn During a Criminal Justice Course?
During a criminal justice course, students will be introduced to topics such as:
Social problems in society

Crime and crime statistics

The correctional system

Legal systems used throughout the world

Introduction to criminal justice

Introduction to the american legal system

Correctional systems and theory

Delinquency prevention

Criminal investigation
How Long Does it Take to Get a Degree and When Can You Apply for Jobs After Graduation?
It takes approximately 18-months to receive an associate's degree. After graduating from college, graduates are qualified to start applying for entry-level jobs within their field of study.
Some professions only require on-the-job training or short courses before beginning work at these jobs.
Other professions may require additional higher education before being able to begin working in that profession. However, even if the job requires further schooling beyond an undergraduate program some companies offer tuition reimbursement programs that cover the costs of this kind of advanced training.
An associate's degree in criminal justice opens up a wide range of opportunities for students.
Students are prepared to work as police officers, bailiffs or correctional treatment specialists after graduating from college with an associate's degree.
Graduates may also find employment working on the support staff at large private corporations that have their own security departments such as banks and hospitals. Other jobs include probation officer, paralegal assistant or insurance fraud investigator.
If graduates pursue further education they can become court-appointed special advocates (CASA), juvenile counselors, legal assistants, judges' clerks, or even prosecutors.
Many online schools offer courses specifically designed to lead to these careers within this field of study. 
Qualifying For Your Future
Gaining a qualification from our Criminal Justice School puts you in an excellent position to access a variety of employment opportunities as you look for one that suits your skills and interests. 
At Northwest Career College, our Criminal Justice instructors include licensed, practicing attorneys and degree instructors able to teach, not only the law but also to guide our students in the many ways a criminal justice graduate integrates into a Las Vegas legal profession.
As part of our Criminal Justice Program, you'll visit courts, jails, meditation centers, and more to experience first-hand the law in action, which will make your criminal justice training applicable to the Las Vegas legal system. 
Northwest offers a flexible blended program with all criminal justice classes Las Vegas law classes taught on campus by an attorney and general education courses offered online. Our experienced instructors are on-campus to review and support your learning experience at all times. 
Call us at (702) 403-1592 to speak to one of our enrollment team about joining our Criminal Justice Program today!
Written by:
Lisa Myers, J.D., L.L.M.
Legal Studies Department Director
J.D. L.L.M. Campbell University
B.A. Corllins University