How Much Does A Certified Medical Assistant Make?
September 4, 2021
507 views
4 min read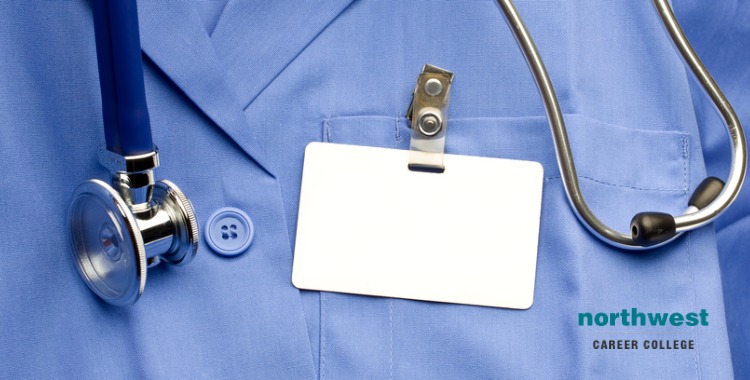 The medical field is booming and there are many different opportunities for people who want to work in this industry. One of the most popular jobs that a person can get is as a certified medical assistant or CMA.
There are many reasons why someone might be interested in what it takes to become a CMA, what they do on the job, how much they make, and what kind of certification process you need to go through before receiving your certificate.
Keep reading for information about what exactly being a certified medical assistant entails and how much you can earn!
What Is a Certified Medical Assistant?
Certified medical assistants or CMA's are people who work in a medical environment, but they have a different skill set than that of a registered nurse or other healthcare professional might have.
They usually handle basic office tasks like answering phones and taking notes for doctors while also helping to carry out certain medical procedures.
The specifics will vary depending on what kind of practice you're working at, what country you're living in, how much experience you already have with health care professions, etc., but there is typically some room to grow your career.
How Much Does A Certified Medical Assistant Make?
The answer can be very different based on what industry you find yourself in whether it's primary care clinics, outpatient clinics, or a busy inner-city hospital.
The average salary is about $31,000 per year and the highest reported income was around $38,000.
How to Become a Certified Medical Assistant
It usually requires an associate's degree, completing an accredited program at one of the community colleges or vocational schools, such as Northwest Career College.
You can apply for certification through either AMT (American Medical Technologists) or AAMA (American Association of Medical Assistants). Then there are always continuing education classes that help you continue learning new skills.
The certification process for becoming a CMA varies between states but typically requires you to take classes in both basic patient care services along with what's needed by your state or country. Some programs may also be eligible for financial aid if they are done through an accredited college or university.
The first step in becoming a CMA is registering for a certification exam through your state or country. The second step is taking the CMA certification examination which usually consists of 200 questions in multiple-choice format, and lasts two hours long. The third and final step is to apply what you have learned from being certified by either getting an entry-level job at a clinic or hospital as a medical assistant trainee, or applying what you know while working in another healthcare field such as nursing assistant, physical therapist aide, phlebotomist, etc.
Where Can a Certified Medical Assistant Work?
A certified medical assistant can work in a variety of places such as doctors' offices, hospitals, and clinics. The large skill set of a CMA makes them an invaluable addition to most healthcare teams and they can often find a job in almost any healthcare setting.

Most places will require that you have your certification before applying for the position, so it is important to research what training programs are available in your area if needed or what continuing education options exist within your current company (if under contract) such as flu vaccinations/PPD's, CPR classes, etc.
How Much Does it Cost to Become a Certified Medical Assistant?
The cost of a certification program will vary depending on what type of training you choose to complete, but it is usually between $1500 and $2000.
The cost of training as a medical assistant is a great investment as the average salary is about $31,000 for those who have completed training and have plenty of room for growth.
Start Your Career In Medical Assisting Today!
Here at Northwest Career College, we have a student-focused attitude that prioritizes giving our graduates the training and skills they'll need to excel as medical assistants.
Our established and seasoned instructors work with you, teaching you every aspect of Medical Assisting.
If you'd like to learn more about what our medical assistant course can offer you, call one of our enrollment specialists at (702) 403-1592 today. We provide flexible learning, with online and on-campus morning, afternoon, and night classes to accommodate your Las Vegas work and family schedule.
Once you've graduated, our dedicated and experienced Career Services team will work with you to help you find the best employment opportunities in Las Vegas. Call us now at (702) 403-1592 to start your journey!