How much do Legal Assistants make?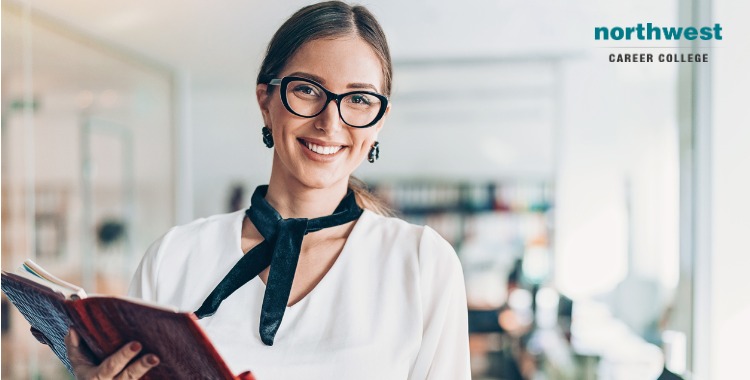 Legal assistants can make a lot of money and be very successful if they work hard and put in the hours. 
How much do legal assistants make? How long does it take to become a legal assistant? How much education is required for this position, what do you need to know before you apply, and what are typical career paths for this role? 
All these questions will be answered in this post!
What Is a Legal Assistant? 
A legal assistant is a core part of the legal team who provides direct support to lawyers. 
Legal assistants play an essential role in all kinds of businesses and law firms nowadays and can handle many tasks such as case management, document retrieval, interviewing clients, or providing secretarial support. 
While their day-to-day work may vary greatly depending on where they are employed, one thing remains true: there's plenty of room for growth! 
What Does a Legal Assistant Do?
Legal assistants have a number of responsibilities, including:
Organizing and retrieving documents
Scheduling meetings, hearings, or trials 
Drafting court paperwork such as pleadings or motions
Preparing for depositions and mediations 
A legal assistant might also: 
Provide support during negotiations with opposing parties. 
The most successful legal assistants are those who can effortlessly multi-task by prioritising tasks and shifting between them quickly. 
A lawyer's workday is unpredictable so it falls on the shoulders of a capable legal assistant to keep everything running smoothly! 
This requires quick thinking skills that will only grow in importance over time! It always pays dividends when you're willing to learn new things too – there's no limit to your career could hold if you put in the effort
How Much Does a Legal Assistant Earn?
The average wage of a legal assistant is $37,000 per year.
However, there is a lot of room for growth within this profession. The median pay in 2015 was $44,500 and the top earners (those in the 90th percentile) made upwards of $51,000! 
This is great news considering most legal assistants only need an associate degree to start work in their field. You can expect your salary to grow by approximately 20% over time if you continue on track with your career! 
The highest paying industries are: 
Management consulting ($73k),
Software publishers ($71K).
What Is the Average Wage of a Legal Assistant in Nevada?
The average wage of a legal assistant in Nevada is $59,000. However, this amount is impacted by factors such as experience, education, and location. 
What Are Some Things to Keep in Mind When Looking at a Pay Rate or Salary? 
There are several factors that you should take into consideration before accepting a position such as: what type of industry will I be working within?, how much experience do I have?, am I going after my dream job?
It's important to not get too fixated on money but rather focus on the company culture, work environment, etc. 
Remember there isn't just one "perfect" place so don't feel pressured if your current employer doesn't value your contribution
What Qualifications Do You Need to Have to Be a Legal Assistant?
There is no one set qualification that you need to have in order to become a legal assistant. Generally, most companies will require at least some college education in a relevant area, such as law, business, or finance, and will prioritize those candidates with a degree in legal administration.

For example, most law firms require legal assistants to have at least two years of experience working in the field before they can become partners within their organization. 
While other large corporations such as Microsoft may only require one year of relevant work experience for someone to get hired into his/her dream position with them.
This is because larger companies tend to offer more extensive training programs than smaller ones due to their greater resources and funds available for such purposes; whereas smaller organizations do not quite possess these same luxuries and thus need employees who already know what they're doing from day one.
Choosing Your New Career Path
Gaining a qualification from our Legal Assistant School puts you in an excellent position to access a variety of employment opportunities as you look for one that suits your skills and interests. 
At Northwest Career College, our Legal Assistant instructors include licensed, practicing attorneys and degree instructors able to teach, not only the law but also to guide our students in the many ways a criminal justice graduate integrates into a Las Vegas legal profession.
As part of our Legal Assistant Program, you'll visit courts, jails, meditation centers, and more to experience first-hand the law in action, which will make your criminal justice training applicable to the Las Vegas legal system. 
Northwest offers a flexible blended program with all criminal justice classes Las Vegas law classes taught on campus by an attorney and general education courses offered online. Our experienced instructors are on-campus to review and support your learning experience at all times. 
Call us at (702) 403-1592 to speak to one of our enrollment team about joining our Legal Assistant Program today!
Written by:
Lisa Myers, J.D., L.L.M.
Legal Studies Department Director
J.D. L.L.M. Campbell University