What can you do with a Business Administration degree?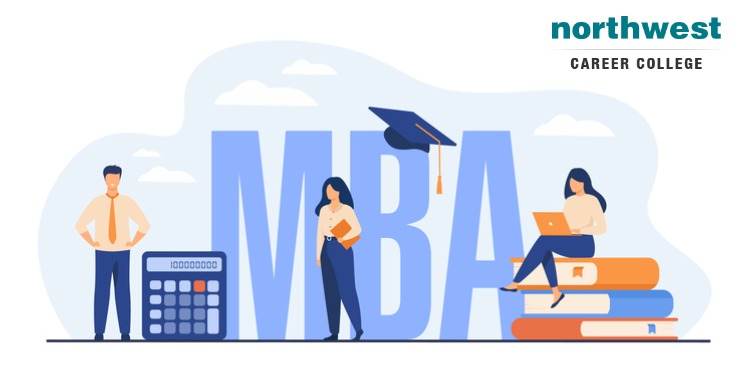 If you are considering pursuing a business administration degree, it is important to understand the different career paths that are available once you have your degree.
Business administration degrees are most often pursued by those who want to pursue careers in marketing or sales, but there are many other opportunities out there for people with this type of education.
This article will discuss some of these exciting options and how they can be achieved through business administration courses.
Business administration jobs are in high demand
Business administration assistants play a vital role in many companies, helping to coordinate different projects and activities with the help of their business degrees.
Business administration assistants work alongside financial managers, marketing specialists, salespeople, and other employees in businesses that require them to have a high level of organization skills.
Because they occupy such a vital role, employment for business administrative assistants is expected to grow by 13% over the next ten years, which is much faster than most other occupations.
Business administration courses can also help students learn about business management and general business operations that they may not know otherwise.
This type of education gives students a better idea of how their degree might fit into some real-world scenarios, and we've put together some examples of what real-world jobs are available.
Marketing Manager
A marketing manager's main responsibility is overseeing all aspects of a company's marketing strategy, including branding, online presence, and public relations. 
To become a successful marketing manager, one needs to have knowledge about each aspect of marketing as well as strong communication skills. 
With an associate's degree in business administration and management, you will have the skills needed to reach this high-level position.
Financial Analyst
A financial analyst is responsible for all aspects of a company's finances. This includes preparing detailed reports and presentations on current business trends as well as managing budgets, cash flow projections, and balance sheets.
Some of the skills you will gain from a business administration degree include the ability to understand and monitor the current financial position of a company and knowledge about each aspect of marketing as well as strong communication skills. 
An associate's degree in business administration provides the necessary skills to succeed in this career.
Personal Assistant
Most high level executives have a personal assistant. The role of a personal assistant is to take care of the executive's schedule, schedule meetings and conference calls with prospective clients. 
This position requires an individual who can multi-task and prioritize tasks while maintaining empathy towards others. A business administration degree prepares you for this type of career path because it helps develop strong communication skills and prioritization abilities.
Office Manager
Officer managers are responsible for supervising office staff, which includes hiring and training new employees. The business administration degree prepares you to become an office manager by developing strong leadership skills. 
Some of the responsibilities are maintaining timelines on projects, communicating with senior management about any problems within the organization as well as delegating tasks to subordinates in order to save time.
Business administration degrees are also sought by employers in the business and financial sectors. Managers who have a degree are able to create budgets, implement business plans as well as develop organizational goals.
Business Analyst
Business analysts gather data and use it to create reports that will help management make informed business decisions. This data is usually in the form of statistics, surveys, and interviews with employees or customers.
A degree holder in business administration can become a business analyst by gaining experience through internships or volunteering at non-profit organizations until they find an entry-level position within their field.
Event Planner
Events planners plan everything from a small company party to large-scale concerts and sporting events. Business administration students can enter this position by attending an event planning school or getting experience through internships within the field of business, marketing, sales, and promotions.
Project Manager
A degree holder in business administration may become a project manager after gaining some work experience in the area of project planning and execution. 
This position is ideal for someone looking to go into the corporate world as many of the skills garnered through this position are business-related.
Retail Manager
A retail management degree has become increasingly popular over the years as more people have realized that a career within retail can be lucrative and exciting. A majority of employees in the industry are non-managerial which means there is always room for advancement to upper-level positions such as store director, district manager, or regional managers
Become a Vital Part of a Business Today
Northwest's Business Administrative Assistant Program Las Vegas offers on-campus and online Business Administrative Assistant classes to accommodate your work and family schedule.
We value real, hands-on experience, which is why you'll be visiting businesses and organizations of different sizes, industries, and structures and why our instructors are all experienced business professionals with extensive backgrounds working in, starting up, and operating various businesses and organizations. 
Featuring a host of business professionals and guest speakers, our classes will give you all the skills you need to play a vital part in any business, and still graduate in as little as 9 months.
Written by: 
Monica Jones, 
B.S. Business Administration Assistant Program Chair