What are the social determinants of healthcare?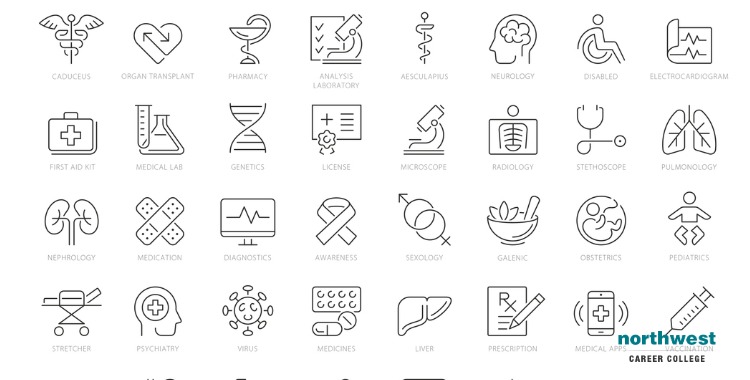 As a medical administrative assistant, one of the key factors that can affect your day-to-day work is political, socioeconomic, and cultural factors that impact how your patients access healthcare. 
In this article, we'll be looking at those factors and their influence. 
What Are Social Determinants of Healthcare?
The World Health Organization (WHO) defines social determinants of health as "the conditions in which people are born, grow, work, live, and age and the wider set of forces and systems shaping the conditions of daily life."
A study cited by the National Academy of Medicine found that medical care itself only accounted for 10–20% of the contributors to people's health outcomes.
By contrast, the many social determinants of health play a much bigger role in influencing a person's health, making up 80–90% of the contributing factors.
Social determinants of health are widely split into five categories: 
Healthcare – encompassing a person's access to healthcare and its quality.

Economic stability – the link between a person's finances and their health.

Education – the connection between a person's access to education and its quality, and their health.

Social and community life – The ways a person lives, works, plays, and learns and how these relate to the person's health

Neighborhood –  person's housing and environment and the role they play in the person's health.
How Do Social Determinants Impact a Person's Access to and Experiences With Healthcare?
Around 1 in 10 people in the United States are living without health insurance. This means they may not have a primary healthcare professional. They may also not have the money to make vital purchases for their health, such as medications or tests.
Additionally, people may live too far away from a healthcare clinic to get the quality of care they deserve.
Black Americans are more likely to be uninsured than white Americans. In 2018, 9.7% of Black Americans did not have health insurance. Among white Americans, this rate was 5.4%.
Economic stability is vital to affording lifestyle choices and paying for quality medical care that keeps people healthy.
People from low-income households often struggle to get safe, well-paying jobs. It also means they are more likely to experience health conditions such as heart disease, diabetes, or depression.
The stress of having economic difficulties can also adversely impact a person's health and well-being. For example, living in poverty can negatively affect a child's brain development.
Workplace conditions and discrimination can have an impact on peoples' moods and self-esteem while high incarceration rates, absent parents, and bullying can all affect a child's development and feelings of loneliness. 
Marginalized racial and ethnic groups, as well as people from low-income households, are more likely to live in places that carry these risks.
Start Your Career As A Medical Administrative Assistant With Us
Here at Northwest Career College, our student-centered philosophy means that you come first. We offer a flexible schedule so you can care for your family and have a balanced life in Las Vegas while advancing towards your new career. 
We pride ourselves on being the premier Medical Administrative Assistant Schools in Las Vegas and our established, seasoned instructors offer online and on-campus night classes to accommodate your busy work and family schedule. Call us at (702) 403-1592 to speak to one of our admissions assistants about your new medical administrative assisting career.
Written by:
Jenette Ashcraft, N.C.M.A.
Allied Health Department Director
R.M.A. National Education Center