Can Gum Disease Make Covid-19 More Deadly?
May 10, 2021
540 views
3 min read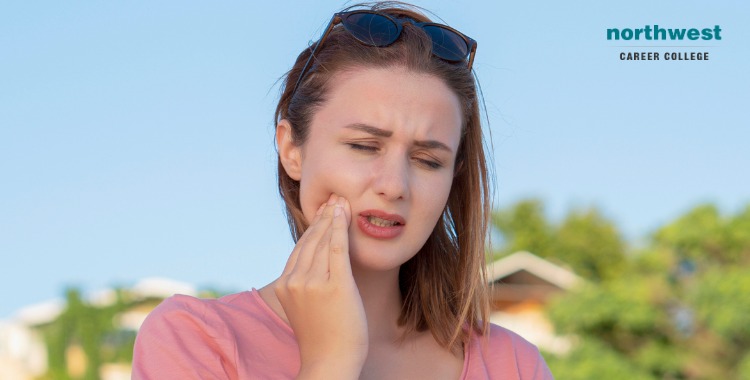 One of the more concerning issues around COVID-19 is its wide range of outcomes in people who get the disease. Some recover fairly quickly while others, with what is being referred to as "Long Covid" can experience months of post-infection symptoms.
New research by McGill University in Montreal, Canada, has found a strong link between periodontitis, a common form of gum disease, and severe COVID-19 outcomes.
The study has found a link between gums with inflammation and infection and COVID-19 complications and deaths. Periodontitis produces an inflammatory response that may spread through the body and the study has indicated that people with periodontitis were 8.8 times more likely to die of COVID-19.
What Is Periodontitis?
According to the European Federation of Periodontology, Periodontitis is a chronic inflammatory disease that is triggered by bacterial microorganisms and involves a severe chronic inflammation that causes the destruction of the tooth-supporting apparatus and can lead to tooth loss. It can also lead to other health problems.
Periodontitis always begins with inflammation of the gums, known as gingivitis. This inflammation – usually involving reddened or swollen gums and bleeding when brushing teeth or biting on food – is the body's response to bacteria that have been allowed to accumulate on the teeth.
This inflammation can then spread to below the gums and along the roots of the teeth. This can cause permanent damage to the tissues (or "periodontal ligament") around the teeth and to the supporting bone. Teeth start to loosen and can eventually be lost.
This can then lead to problems with chewing food and with speaking, as well as causing aesthetic damage to your smile.
Around 40 percent of people suffer from periodontitis. Among adults, it is estimated that around 70% of tooth loss is caused by periodontitis.
How Can Periodontitis Be Treated?
Periodontitis can be prevented by looking after your teeth and gums. Most gum diseases can be prevented by:

Brushing your teeth at least twice a day, for at least two minutes, using a manual or an electric toothbrush.

Cleaning between teeth at least once a day using interdental brushes (also known as interproximal brushes) and dental floss if the gaps are too small for brushes.





You may need to use differently sized brushes for differently sized gaps. This interdental cleaning should be done before brushing your teeth.

Antiseptic mouthwashes can also be used as they can prevent plaque accumulation for up to 12 hours.
Join One Of The Best Dental Assistant Training Schools In Vegas
Here at Northwest Career College, we firmly believe that learning is a process that continues on the job. Our Dental Assistant Training Course gives you all the critical skills and experience you'll need to find the best dental assisting employment opportunity in Las Vegas.
Our Dental Assistant School offers morning, afternoon, and night classes to accommodate your busy work and family schedule. Our established seasoned instructors have helped our students achieve a 91% national exam pass rate. Call us at (702) 403-1592 to speak to one of our admissions assistants about your new dental assisting career.