Is Medical Billing and Coding a hard career to get into?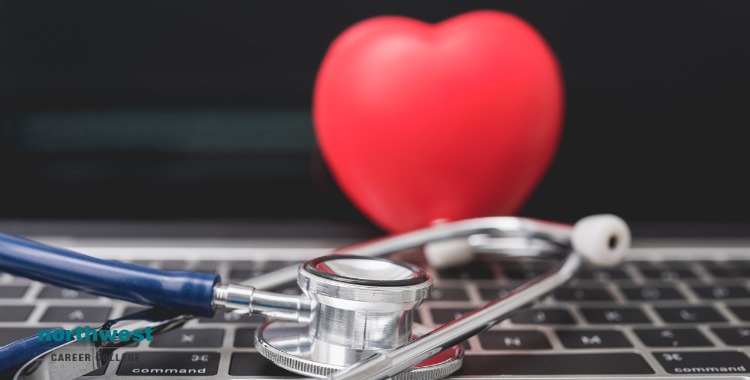 The demand for qualified healthcare workers is growing rapidly as the healthcare industry expands to deal with America's aging population. 
At the same time, the healthcare industry is undergoing a digital transformation, moving from outdated pen and paper methods to faster and more accurate digital ones. 
Medical billing and coding is the vital underpinning of how healthcare providers and the healthcare insurance industry interact. 
However, because of the seeming complexity of the job and a wide misunderstanding of how it works, many people looking for a new career in healthcare think that medical billing and coding is a hard career to get into.
The good news is that medical billing and coding isn't a hard career to get into and today we'll be showing you why.
What Do Medical Billers and Coders Do?
Medical coders are responsible for collecting data from patient records, and translating it into a universal, alphanumeric code that will be used by other medical professionals and systems. 
Medical billers then use these codes to create insurance claims, and ensure providers get reimbursed for their healthcare services.
Because of the complicated nature of the work and the need for accuracy , these professionals require skills in detail orientation, data organization, memorization, and communication.
Is it Hard to Become a Medical Biller or Coder?
The good news is that becoming a medical biller or coder is no harder than any other position. Like many healthcare careers, becoming a medical biller and coder will take education and training. 
Thankfully, NCC's Medical Billing and Coding School provides you with all the necessary education you need and by the time you graduate, you'll be well versed in all aspects of medical billing and coding, including:
Medical Documentation

Insurance Claim Form / EDI

Payments and Collections

Private and Managed Care Providers

Medicare / Medicaid

TRICARE / CHAMPVA / Workers Comp

Disability Benefit Programs

Inpatient / Outpatient Billing UB92
IN addition, Northwest's schedule allows you to attend Medical Billing and Coding Training, care for family and have a balanced life in Las Vegas while offering you the opportunity to graduate in as little as nine months.
Is it Worth Becoming a Medical Biller and Coder?
As we mentioned, the need for qualified medical billers and coders is on the rise as the healthcare industry expands. 

On average, a medical billing and coding graduate earns $45,600 a year and employment for medical billing and coding is expected to grow 8 percent from 2019 to 2029, which far exceeds the national average for all occupations.
Training as a medical biller and coder gives you access to excellent employment opportunities, a good salary, and excellent job security, making it a fantastic choice for a new and exciting career.
Become a Vital Part Of The Healthcare Cycle
Taken together, medical coding and billing form a link between patients, healthcare providers, and insurance companies. As a medical biller or coder, you'll need to be accurate, detail-oriented, and well organized as you'll be a vital part of any healthcare provider's staff.
As one of the premier Medical Billing and Coding Schools in Las Vegas, Northwest Career College employs established, seasoned instructors to teach you every aspect of medical billing and coding. 
Our student-focused approach puts you first, and we offer online and on-campus workshops to accommodate your work and family schedule.
We continue to support our students after they graduate as our experienced Career Services team works with you to help you find medical billing and coding jobs in Las Vegas. Call us today on (702) 403-1592 to learn more about the exciting opportunities that our Medical Billing and Coding School can offer you!
Written by:
Nancy Ferrante, C.M.B.S.
Medical Billing & Coding Program Chair