What are the differences between a Clinical and an Administrative Dental Assistant?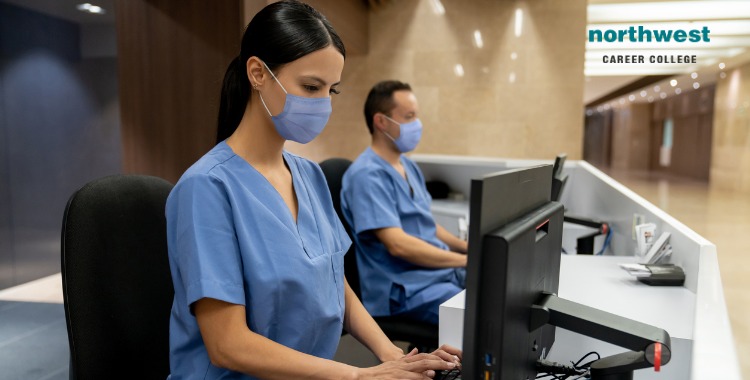 There are a number of differences between what a clinical and what an administrative dental assistant does. The most significant difference is that the job responsibilities for each one vary greatly.
Clinical assistants have to deal with equipment, sterilization, and instruments in their day-to-day work while administrative assistants typically handle more clerical tasks such as billing or scheduling patients' appointments.
Administrative dental assistants often take on duties traditionally handled by the front office receptionist when there isn't one available. They also have access to computer software systems that can be used for things like tracking patient information and making sure procedures go smoothly from start to finish.
In this article, we've covered what you need to know about the differences between a clinical and an administrative dental assistant.
What is a clinical dental assistant?
Clinical dental assistants generally assist dentists in everything from taking x-rays and impressions to administering medication. They can also be responsible for helping with patients' hygiene, such as teaching them how to brush their teeth properly, what types of toothpaste they should purchase, and when they need to come back for their next visit.
Clinical dental assistants also assist dentists in surgery, such as helping set up the operating room for what needs to be done They may also assist in surgeries by handing surgical instruments or suctioning away blood during procedures.
Being a clinical dental assistant is a customer-facing position that includes what you'd expect from a normal dental assistant but also what is expected of an operating room nurse.
What is an administrative dental assistant?
Administrative dental assistants help with clerical tasks like filing charts and claims forms; processing credit cards; scheduling appointments; billing insurance companies (which can include calling them on a regular basis); contacting patients when their appointment dates are drawing near; updating patient records, etc.; they usually do not have any direct contact with patients.
They work under what are called business managers who oversee the entire office staff including accounting personnel who handle all of the accounts receivable functions.
Administrative assistants handle more paperwork than a clinical dental assistant would and don't typically work directly with patients as a clinical medical assistant does.

They are often asked by doctors or dentists to draft letters requesting payment plans from insurance companies due to specific procedures that were performed or make sure there are enough appointment slots open at all times throughout the year so no one misses out on receiving routine care. They may also be tasked with tracking what kind of co-pays or other bills are due to the patient and then sending out reminders prior to an upcoming visit for follow-up care if needed.
What are the different career choices like?
While both clinical and administrative dental assistants are vital parts of a dental practice, the jobs themselves are very different.
The clinical role is suited to someone who enjoys hands-on work and is happiest when they are able to ensure a patient's comfort during what can often be considered an uncomfortable or stressful procedure.
The role of a dental administrative assist is best suited to someone who has excellent attention to detail, enjoys working with both numbers and people, and loves to stay organized.
Those who work in this capacity must be skilled with proper paperwork and record-keeping so it is important they know how to type up reports quickly while still getting all pertinent information down accurately every time.
Start Your Dental Administrative Assisting Career With Us
Employment for entry-level employment in the dental field is expected to increase 23% over the next 10 years, faster than average for all occupations, according to the Bureau of Labor Statistics. 
With this growing demand for DAA's, it is essential that graduates cultivate the skills and traits that will help them stand out in the employment market. 
Here at Northwest Career College, our Dental Administrative Assisting Program prepares students to work in any dental office. Our expansive, nine-operatory lab provides students with real-life dental office experience. 
You will be trained to handle clerical duties such as scheduling appointments, handling insurance claims, and monitoring inventory. You will work with documents, forms, and computer systems. No other Dental Administrative Assistant Program in Las Vegas offers this type of advanced training.
Our student-focused approach will help you cultivate the skills you will need to stand out. Our experienced Career Services team will work with you to help you find the best dental administrative assistant employment opportunities in Las Vegas. Call one of our enrollment specialists at (702) 403-1592 to find out more.
Written by:
Cynthia Lofquist, R.D.A.
Dental Assisting Program Chair
Concorde Career Institute