What are the Benefits of a Medical Billing and Coding Certification
Medical Billing and Coding
May 17, 2023
651 views
6 min read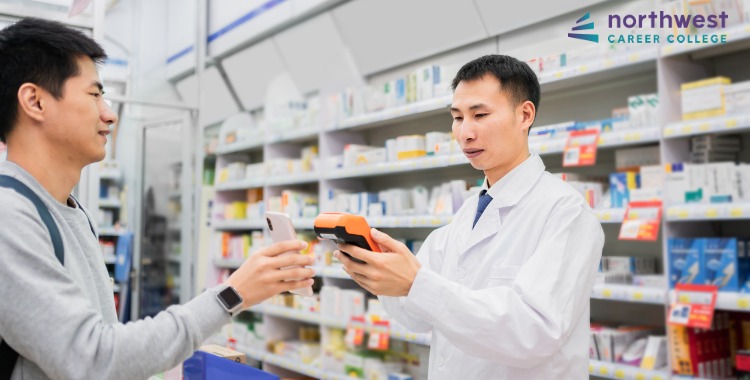 Are you looking for a career in the medical field that has flexibility and great job prospects? A Medical Billing and Coding certification could be a great way to jumpstart your health-related career.
With a growing demand for skilled workers, people who know how to read and process insurance claims are essential to almost any hospital or healthcare system.
Submitting patient information and ensuring accurate billing is complicated. Still, with the proper training, you can make sure every claim goes through smoothly—and reap the rewards for your hard work.
In this blog post, we'll look at some benefits of getting certified as a medical billing and coding specialist. From financial security to career advancement opportunities, having this certification opens up endless possibilities!

Improved Job Security
In today's uncertain job market, having a sense of security in your career has become more critical than ever. One way to achieve this is through gaining new skills and certifications, particularly in high-demand industries.
With a Medical Billing and Coding certification, you can feel confident in your job security. You will be better equipped to handle the increased responsibility and complexity of the medical billing and coding process.
This additional training opens new career opportunities and allows you to advance within your current company.
By investing in your education and skills, you are taking an important step toward achieving long-term job security and success.

Increased Earnings Potential
If you're looking to boost your earning potential, obtaining a Medical Billing and Coding certification may be the perfect solution for you. With this certification, you'll have a distinct advantage in salary negotiations, as it sets you apart from others in your field.
You'll be able to demonstrate your knowledge and expertise in the medical billing and coding industry, making you a valuable asset to any employer. So, whether you're just starting out in your career or looking to make a change, consider investing in a Medical Billing and Coding certification for a brighter financial future.

Knowledge of the Industry
If you're looking to break into the medical billing and coding industry, you'll need a firm grasp of the principles and best practices surrounding it. With a comprehensive understanding of these concepts, you'll be able to excel in your career and rise above the competition.
By gaining knowledge of the industry, you'll be equipped to navigate the complex world of healthcare billing, ensuring that you can provide high-quality service to your patients and improve your overall job satisfaction.
Whether you're just starting out or looking to advance your career, investing in your knowledge of medical billing and coding is a smart move that will pay off in the long run.

Credibility with Clients
When it comes to finding a job in the medical billing and coding industry, having a certification can make all the difference. Employers want to see that you are dedicated and knowledgeable in the field; certification is a concrete way to demonstrate that.
It shows that you have taken the time to learn, study, and pass exams to become an expert in this field. Additionally, having a certification can increase your credibility with clients, who want to know that their medical information is in the hands of someone qualified and trustworthy.
By investing in your education and earning a certification, you are setting yourself apart from other candidates and showing that you are serious about your career.

Professional Networking Opportunities
As you begin to study for and take your certification exam, you may meet other professionals who share similar interests and goals as yours, giving you access to valuable resources for furthering your career growth in the medical billing and coding field.
With so many professionals in the field seeking certification like you, connecting with like-minded individuals who want to further their careers is easier than ever. You'll have a chance to share your experiences, ask questions, and learn from others who have already succeeded.
Not only will you gain valuable insights, but you may also make lasting connections that could lead to future job opportunities. So don't be shy – take advantage of every networking opportunity that comes your way and watch your career flourish!

Flexibility
Certification is a must-have for those interested in a medical billing and coding career, setting you apart from others when looking for a new position.
Fortunately, the path to becoming certified is becoming more flexible. With many online options, individuals can fit studying into their busy lives without sacrificing too much time. Additionally, community colleges offer affordable options for those looking for a more traditional classroom experience.
Regardless of your route, earning a certification demonstrates a commitment to the profession and can lead to greater job opportunities and earning potential.
Earning your certification is the first step towards taking control of your career and boosting your earning potential.
To take advantage of all that a medical billing and coding certification has to offer and launch yourself into the world of healthcare administration, contact Northwest Career College today about our Medical Billing and Coding Program.
With our experienced instructors, flexible scheduling options, and affordable tuition rates, getting certified has never been easier!



Become a vital part of the healthcare cycle
Taken together, medical coding and billing form a link between patients, healthcare providers, and insurance companies. As a medical biller or coder, you'll need to be accurate, detail-oriented, and well-organized, as you'll be a vital part of any healthcare provider's staff.
As the premier Medical Billing and Coding vocational training institute in Las Vegas, Northwest Career College employs established, seasoned instructors to teach you every aspect of medical billing and coding.
Our student-focused approach puts you first, and we offer online and on-campus workshops to accommodate your work and family schedule.
We continue to support our students after they graduate as our experienced Career Services team works with you to help you find medical billing and coding jobs in Las Vegas.
Call us today at (702) 403-1592 to learn more about the exciting opportunities that our Medical Billing and Coding School can offer you!