VR Tech Allows Doctors to Look Inside Your Heart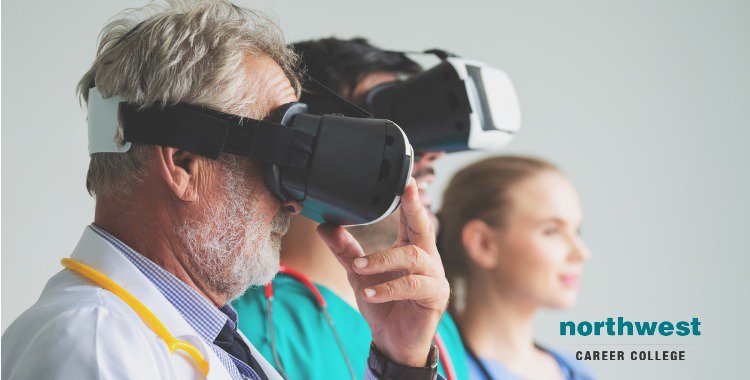 Heart disease is the leading cause of death for men, women, and people of most racial and ethnic groups in the United States and, because of heart disease, one person dies every 37 seconds in the United States, which adds up to about 647,000 Americans dying from heart disease each year. That's almost one-quarter of the total preventable deaths in the US!
Treatment and prevention programs for heart disease also cost the US healthcare system around $219 billion each year. However, advances in medical science, with a little help from cutting edge technology, are making spotting and curing heart disease easier than ever.
In this article, we'll be looking at how virtual reality (VR) can now let your doctors shink themselves down to the size of a peanut and walk around inside your heart, to better prevent everything from heart disease to congenital heart defects.
A Fantastic Voyage
The 1966 science-fiction film, Fantastic Voyage, imagined a future where teams of doctors could be shrunk down and injected into patients to help resolve medical problems from the inside out. While we might still be a fair distance from injecting patients with miniature submarines, advances in VR tech now allow your physician to take a look inside you in ways never possible before.
After putting on the VR goggles and starting the program, the user finds themselves in a well-lit doctor's waiting room, standing on a central platform. Wall-mounted flat images of hearts are mounted to the left, and on the right, a multi-color plastic heart model, which is an homage to old-school visualizations of heart defects and blood flow.
On a shelf ahead, there are a dozen 3-D hearts, each labeled with a specific congenital defect. By clicking the trigger of a hand-held controller, the user can then drag a VR render of a living, beating heart from the shelf so it hovers in front of them.
By using the VR controllers, the heart can then be spun on its axis or exploded into sections that continue their synchronized beating, allowing the user to see both internal and external features.
In a way only available in VR, the user can then grab a section with another command and turn it over or around to see it from any angle.
One particular model heart shows a ventricular septal defect, which is a hole between the two ventricles, or main heart chambers. This birth defect causes some oxygen-rich blood to be pumped back into the lungs rather than to the rest of the body, an inefficient step that can cause the heart to overwork resulting in heart failure.
With the push of another button, you "teleport" inside the heart and see blood cells streaming through the hole between the chambers. With another button you can "surgically" fix the defect, making the heart normal.
Users don't get dizzy or develop motion sickness, because they are stationary inside the heart, with structures moving around them, in contrast to being on an amusement park ride.
A Virtual Tour of the Heart
Developed by Dr. David Axelrod at Stanford University, this new VR system can help medical trainees to better understand heart surgery by allowing them to get a 3D image of how the heart works and allow doctors to "teleport" inside a heart and examine it for potential issues.
Currently, the prototype only shows a ventricular septal defect and one other type, but Dr. Axelrod hopes to combine this new way of looking at the heart with technology being pioneered at Johns Hopkins University School of Medicine and the University of Michigan to combine VR with CT scans, echocardiogram, and MRI to create a library of common heart defects as a teaching tool.
He also hopes the tech can be expanded to allow doctors to process the results of these diagnostic tools in a 3D image that is easier to interpret. This is turn would make diagnosis and treatment more efficient and more accurate, potentially saving some of the millions of people who die every year from heart disease and defects.
Start Your Career In Medical Assisting Today!
Here at Northwest Career College, we have a student-focused attitude that prioritizes giving our graduates the training and skill set they'll need to excel as medical assistants. Our established and seasoned instructors work with you, teaching you every aspect of Medical Assisting.
If you'd like to learn more about what our medical assistant course can offer you, call one of our enrollment specialists at (702) 403-1592 today. We provide flexible learning, with online and on-campus morning, afternoon and night classes to accommodate your Las Vegas work and family schedule. Once you've graduated, our dedicated and experienced Career Services team will work with you to help you find the best employment opportunities in Las Vegas. Call us now on (702) 403-1592 to start your journey!
Written by:
Amanda Beardsley, C.M.A.
Medical Assisting Program Chair