Using A Career Analysis To Propel Your Business Administrative Assistant Career
Business Administrative Assistant
June 23, 2023
334 views
6 min read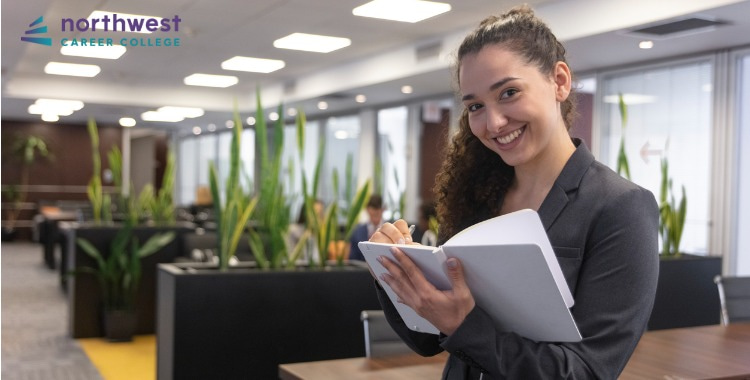 Are you stuck in a monotonous and unrewarding job, or are you unsure where to begin your career journey? If so, you certainly aren't alone. So many people need an advantage that will push their careers in the right direction and keep them on the path to success.
That's where a career analysis can help! Through a well-rounded exploration of your skills and interests, as well as exploring opportunities available in today's job markets, You can ultimately get greater clarity around what type of work offers real satisfaction and a fulfilling life balance.
This article will explore why it is essential to use a career analysis to make informed decisions about your future prospects as a business administrative assistant and take this opportunity to progress today!

Understand your strengths and weaknesses as an administrative assistant
Every administrative assistant has their own set of strengths and weaknesses, and it's essential to understand where you excel and where you may need improvement.
By knowing your strengths, you can capitalize on them to support your team and organization. However, it's also essential to acknowledge your weaknesses and work on strengthening those areas. This could include seeking out training opportunities or mentorship from more experienced administrative professionals.
Understanding and embracing your strengths and weaknesses can help you become a well-rounded and successful administrative assistant.

Identify career development opportunities that suit your skill set
When it comes to career development, identifying opportunities that are suited to your skill set can be pivotal in taking your professional growth to the next level. It's essential to take a step back and assess your strengths and weaknesses, as well as your passions and interests.
From there, research different industries and job roles that align with your skill set and spark your enthusiasm. It may also be helpful to seek guidance from mentors or career development professionals who can provide insight into potential pathways and offer advice on positioning yourself for success.
Finding the right career development opportunities takes time and effort, but the payoff regarding job satisfaction and personal fulfillment can be immense.

Leverage professional networks to find relevant opportunities
Leveraging your professional network can be the key to finding the right career opportunity. Whether you're just starting out or looking to switch industries, connecting with colleagues, mentors, and industry leaders can open doors you never thought possible.
Not only can they offer valuable insight and advice, but they may also be able to introduce you to critical decision-makers or recommend you for positions that match your skills and experience. Building and maintaining these relationships takes effort, but the payoff can be tremendous.
So if you're looking for your next big break, start cultivating your professional network today!

Use strategic planning to reach your short-term and long-term goals
As a Business Administrative Assistant, it's crucial to have both short-term and long-term goals in mind. However, merely stating these goals isn't enough to ensure their achievement.
To guarantee success, strategic planning is the way to go. Strategic planning involves the process of creating a roadmap to help you reach your goals systematically. It requires proper analysis of past data to develop a course of action to produce the desired results.
With strategic planning, you can break down your goals into bite-sized actions that are easier to measure and track progress. This approach ultimately helps you stay on track and achieve short-term and long-term objectives throughout your career.

Make the most of your education and training programs
If you want to excel in your career as a business administrative assistant, you need to make the most out of your education and training programs. Whether you're just starting out or looking to continue growing professionally, investing in your education is essential for success.
Enrolling in courses that focus on the latest industry trends and technologies can keep you up-to-date and ahead of the curve. Attending workshops, seminars, and conferences also provide valuable learning opportunities and networking possibilities.
With a strong education and training foundation, you'll be equipped to handle any challenge that comes your way and be prepared for career advancement opportunities. Remember, education is an investment in your future, and every new skill you acquire gets you closer to your goals!

Develop the soft skills that make you a valuable asset in the workplace
In today's competitive job market, it's not only essential to have the technical skills required for a role but also the soft skills that make you stand out as a valuable asset to any workplace. This rings especially true for those working as business administrative assistants.
Communicating effectively, managing time efficiently, and working well with others are crucial components of any successful administrative assistant. Additionally, displaying a positive attitude, being adaptable to change, and being a problem solver can go a long way in demonstrating your value to an employer.
So, don't underestimate the importance of developing your soft skills – it can make all the difference in advancing your career as a Business Administrative Assistant.

Develop your career today
By assessing your career growth and development, you can put yourself on a path to success as an administrative assistant. By understanding your strengths and weaknesses, you will be better positioned to take advantage of career opportunities in the field.
You should also use your professional network to discover new opportunities that might be the perfect fit for you. Additionally, strategic planning is essential if you are to reach your short-term and long-term career goals.
It is also vital that one takes full advantage of their education and training programs to keep up with industry changes and remain competitive in the workplace.
Developing soft skills is just as important as technical ones, so don't forget to make the most of those as well! If these tips have piqued your interest and made you consider taking on a career in Business Administration, contact Northwest about our Business Administrative Assistant Program today and plan for your future!



Become a vital part of a business today
Northwest's Business Administrative Assistant Program Las Vegas offers on-campus and online Business Administrative Assistant classes to accommodate your work and family schedule.
We value real, hands-on experience, which is why you'll be visiting businesses and organizations of different sizes, industries, and structures and why our instructors are all experienced business professionals with extensive backgrounds working in, starting up, and operating various businesses and organizations.
Featuring a host of business professionals and guest speakers, our classes will give you all the skills you need to play a vital part in any business, and still graduate in as little as 9 months.