How to Support Multiple Executives?
Business Administrative Assistant
August 28, 2020
475 views
3 min read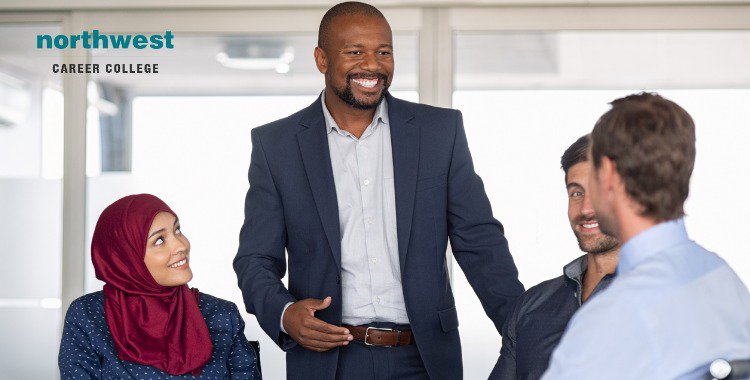 As a busy business administrative assistant, you might find yourself in the position of having to cater to more than one executive. This can be a challenging proposition, as you'll be expected to balance the expectations and needs of diverse personalities, which can be a frustrating task.
In today's article, we'll be looking at some techniques you can use to skillfully navigate a potentially confusing situation.
How to Support Multiple Executives?
Maintain Communication
While keeping an open and active line of communication between you and the executives you are supporting is, as a rule, good practice, group communication when you are supporting multiple executives is just as important,
If everyone is on the same page, you'll avoid inefficiencies associated with conflicting requests and open communication will establish uniform procedures that everyone can follow, making the situation easier for everyone involved.
Set Realistic Expectations
While your job is to support others, there is only so much one person can do. In a situation where your time will be spread across multiple people, setting clear boundaries from the very beginning can help to head off future conflicts.
Make sure you inform each executive that you assist some of their peers as well and let them know the full scope of your responsibilities. At times, it is appropriate to politely decline particular requests if you do not feel you can finish those tasks within the given time frame or if they can be handled by someone else.
Be Transparent
Unless the work you're doing is sensitive, try to keep your priorities and workload visible. Using an open and shared calendar allows you, and the executives you are supporting, to have a clear idea of the amount of work you're handling and when you have free time.
This kind of openness may head off situations where you have to turn down requests as the fact that your time has already been booked up will be clear to see.
Don't Try to Mediate
Mediation is rarely the responsibility of a business administrative assistant, so if you are in the awkward position of multiple managers you report to giving you conflicting tasks, it is perfectly reasonable for you simply to inform them of the conflict and let them solve it among themselves.
The worst thing you can do in this kind of situation is to be seen to be taking sides. Thankfully, as we mentioned before, open communication and transparency can often prevent this kind of situation from arising.
Become a Critical Part of a Business Today
Northwest's Business Administrative Assistant Program Las Vegas offers on-campus and online Business Administrative Assistant classes to accommodate your work and family schedule.
We value real, hands-on experience, which is why you'll be visiting businesses and organizations of different sizes, industries, and structures and why our instructors are all experienced business professionals with extensive backgrounds working in, starting up and operating varied businesses and organizations.
Featuring a host of business professionals and guest speakers, our classes will give you all the skills you need to play a vital part in any business, and still graduate in as little as 9 months.