Three Things You May Not Know About Financial Aid For Veterans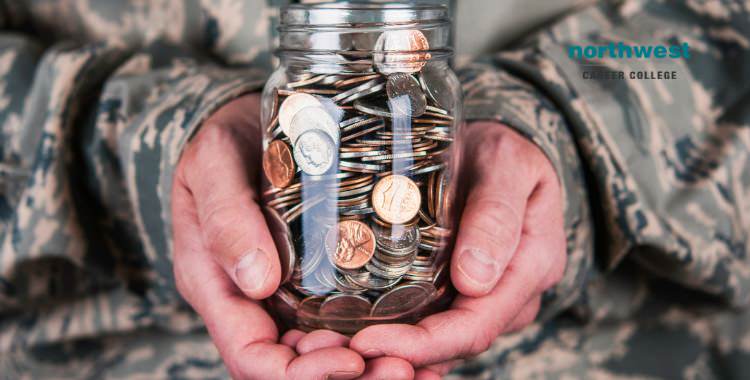 Financial aid for veterans is money provided by the federal government, normally in the form of non-repayable grants, to assist veterans in transitioning into civilian life by allowing them to purchase property or re-enter education.
You Still Qualify For Federal Student Aid
Even if you are receiving Post 9/11 GI Bill® benefits, you can still receive federal student aid as well. If you would like to apply for federal student aid, then you will have to fill out the Free Application for Federal Student Aid (FAFSA). You can save yourself some time by making sure you gather all the documents needed to apply.
You May Be Eligible For A Monthly Housing Allowance
You can get a Monthly Housing Allowance (MHA) while attending college classes when you use your Post 9/11 GI Bill®. Even if you are taking online courses, you can still receive up to $684 a month in MHA. The Post 9/11 GI Bill® also covers tuition and fees, and even provides an annual stipend of up to $1000 for books and supplies.
Applying For Benefits Is Easier Than You Might Think
The application for financial aid for veterans certainly isn't a short one, but Department of Veterans Affairs has a tool called the Veterans On-Line Application (VONAPP) that you can use to apply for your education benefits and many other veteran benefits as well.
Also, by using this tool, your application is sent directly to the VA office with jurisdiction over your application, and processing will begin as soon as possible. Keep in mind that the VONAPP is specifically for aid from the Department of Veterans Affairs. In order to qualify for Pell Grants, Stafford Loans and other forms of federal student aid, you still need to fill out the FAFSA.
Transitioning from military to civilian life can be a bit difficult. However, with the help of Federal Student Aid and the Post 9/11 GI Bill®, paying for your education shouldn't be one of them. US veterans have devoted years of their life to serving their country, now they can take advantage of a few of the benefits that they have earned.
How Do I Apply For VA Funding?
Online – You can apply for your chosen VA benefits program online through the VA Website. This streamlined process will only take around 30 minutes to complete.
In Person – You can apply in person through your local VA Office. The Regional VA Office for Nevada is located in Reno at 5460 Reno Corporate Drive, Reno, NV 89511.
By Mail – If you prefer to apply by mail, Call 1-888-GI BILL-1 (888-442-4551) to have an application pack mailed to you.
At Northwest – Northwest is committed to providing every assistance it can to our country's servicemembers. Call us on (702) 403-1592 to speak to one of our enrollment experts and we will provide you with all the information you'll need to start your application.
The GI Bill®, in all its various forms, has empowered and enabled hundreds of thousands of veterans and their families to access higher education. Here at Northwest Career College, we are equally committed to providing every assistance we can to our country's servicemembers. Call us on (702) 403-1592 to speak to one of our enrollment experts and we will help you find the course and financial aid you need to access the education you deserve.
Written by:
Dr. Thomas Kenny,
Chief Compliance Officer