The distinction between Criminology and Criminal Justice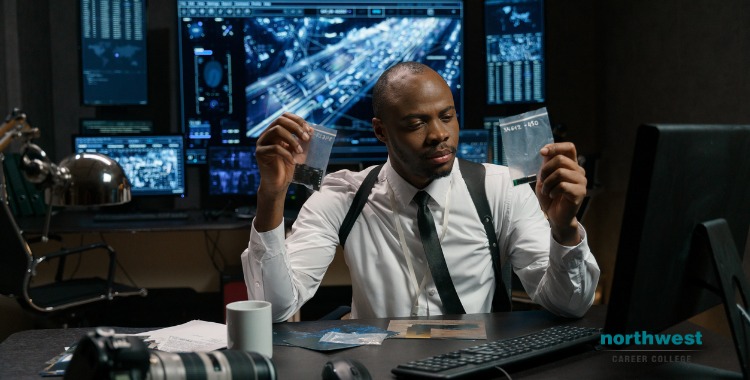 Criminology and criminal justice may seem like they are the same thing, but what is the difference between criminology and criminal justice?
Criminology is a social science that aims to understand what causes people to commit crimes. It studies things such as types of crimes, what motivates criminals, how society reacts to crime, and much more!
Criminal justice, on the other hand, focuses on law enforcement and making sure criminals pay for their wrongdoings. This blog post will discuss what you need to know about criminology versus criminal justice and how that difference impacts your possible career choices.
What is criminology?
Criminology is the study of what causes people to commit crimes. It is a social science that looks at all aspects of crime and criminals, including what types of crimes are committed, what motivates certain individuals to break the law, how society reacts to criminal activity, and what types of punishments are most effective. Criminologists have many different specializations which lead to different possible career choices.
What are some common careers that require a criminology qualification?
Some of the most common criminology careers include:
Law enforcement

Criminal justice policymaking

Correctional facility management and administration

Forensic science research or laboratory work

Academic work

Private security

Intelligence work for the government or private sector.
What is criminal justice?
Criminal justice focuses on what society does to prevent crime and what happens after a person breaks the law. Concerns include how laws are enforced, what kind of sentences criminals receive for their crimes, what happens to people who are arrested, what rights criminals have during their arrests and court proceedings, what happens after a person is released from prison.
What are some common careers that require a criminal justice qualification?
Some of the most common criminal justice careers include:
Police officers

Detectives

Law enforcement agents

Correctional services

Prison guards

Wardens

Community support services

Probation officers

Parole officers
Why does the distinction exist?
The distinction between criminology and criminal justice largely exists due to the fact that some careers require an understanding of how crime occurs while others focus on responding to crimes committed by individuals or groups.
Understanding both fields can provide professionals with a complete picture of what influences society's response to crime as well as prevent it in the future.

For example, someone interested in working for law enforcement needs knowledge about why certain types of crimes usually occur at specific times but also requires information about legal procedures involved when making arrests or executing search warrants on suspects' property.
By contrast, a future government official must have extensive knowledge of what laws are enacted and what types of punishments the justice system typically imposes on criminals based on their offenses.
When it comes to choosing a career, you need to consider what type of work interests you most.
For instance, someone who wants to deal with the causes and consequences of crime in society should choose criminology as a profession while another person may be more interested criminal justice system's response which would lead them down the path toward becoming a law enforcement officer or government official.
Qualifying For Your Future
Gaining a qualification from our Criminal Justice School puts you in an excellent position to access a variety of employment opportunities as you look for one that suits your skills and interests. 
At Northwest Career College, our Criminal Justice instructors include licensed, practicing attorneys and degree instructors able to teach, not only the law but also to guide our students in the many ways a criminal justice graduate integrates into a Las Vegas legal profession.
As part of our Criminal Justice Program, you'll visit courts, jails, meditation centers, and more to experience first-hand the law in action, which will make your criminal justice training applicable to the Las Vegas legal system. 
Northwest offers a flexible blended program with all criminal justice classes Las Vegas law classes taught on campus by an attorney and general education courses offered online. Our experienced instructors are on-campus to review and support your learning experience at all times. 
Call us at (702) 403-1592 to speak to one of our enrollment team about joining our Criminal Justice Program today!
Written by:
Lisa Myers, J.D., L.L.M.
Legal Studies Department Director
J.D. L.L.M. Campbell University
B.A. Corllins University