The critical role of trained phlebotomists in the healthcare sector
March 21, 2022
595 views
3 min read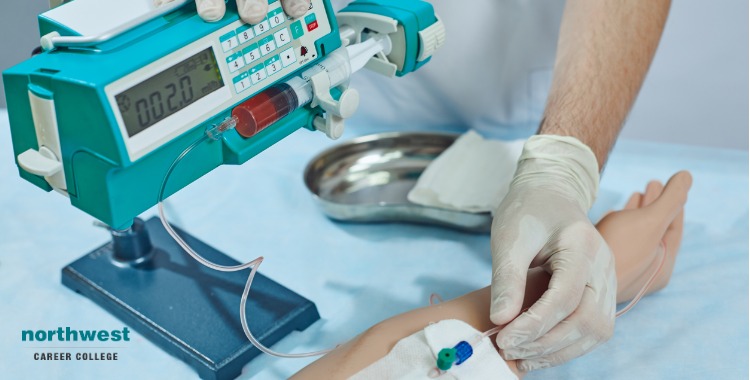 As the world population continues to grow, the need for qualified healthcare professionals becomes more and more important. One of the most critical positions in the healthcare sector is that of the phlebotomist.
Phlebotomists are responsible for drawing blood from patients for diagnostic testing and other medical procedures. In many cases, they are the first point of contact between a patient and the medical profession. It is therefore essential that phlebotomists be properly trained and certified in order to provide quality care to patients.
What is a phlebotomist?
Phlebotomy is a vital part of the medical profession, and it is important that healthcare facilities have properly trained staff to draw blood from patients. Phlebotomists are responsible for ensuring the safety and well-being of patients, and they must be able to work under pressure in order to meet the needs of patients. They also need to be proficient in venipuncture, which is the process of drawing blood from a vein.
What qualifications do you need to be a phlebotomist?

In order to become a phlebotomist, you need to complete an accredited training program. These programs teach students about the anatomy and physiology of the human body, as well as how to safely collect blood specimens. In addition, phlebotomy certification is required in most states in order to practice.
Why are trained phlebotomists so important?
Trained phlebotomists are critical to the healthcare sector because they play a key role in patient care. They are responsible for obtaining blood specimens from patients, which is essential for diagnosing and treating medical conditions. Phlebotomy is also a vital part of many medical procedures, such as blood transfusions and dialysis.

The importance of trained phlebotomists cannot be overstated. These professionals are critical to the success of the healthcare sector, and their skills are in high demand.
Who hires phlebotomists?
Phlebotomists can be employed by hospitals, clinics, doctor's offices, or laboratories. They may also work for private companies that perform blood tests or other diagnostic screenings.

What are the benefits of becoming a phlebotomist?
There are many benefits to becoming a phlebotomist, including:
The ability to work in a variety of healthcare settings

Flexible hours and work schedules

Competitive salaries

Job security
How can I become a phlebotomist?
If you're interested in becoming a phlebotomist, you should consider joining the NCC Phlebotomy training program. The NCC Phlebotomy training program is a comprehensive program that covers all aspects of phlebotomy, from anatomy and physiology to specimen collection and handling.
Enroll today and you'll be on your way to a rewarding career in the healthcare sector! Visit our website or give us a call at (702) 403-1592 for more information.
Start your new career today
At Northwest Career College, we pride ourselves on providing one of the premier Phlebotomy Schools in Las Vegas.

Our established and seasoned instructors will take you through every aspect of Phlebotomy and Northwest offers day, afternoon, and night classes to accommodate your busy Las Vegas work and family schedule. Call us today at (702) 403-1592 to speak to one of our admissions specialists about your new Phlebotomy career.