HIPAA Breach: What It Is And How To Avoid One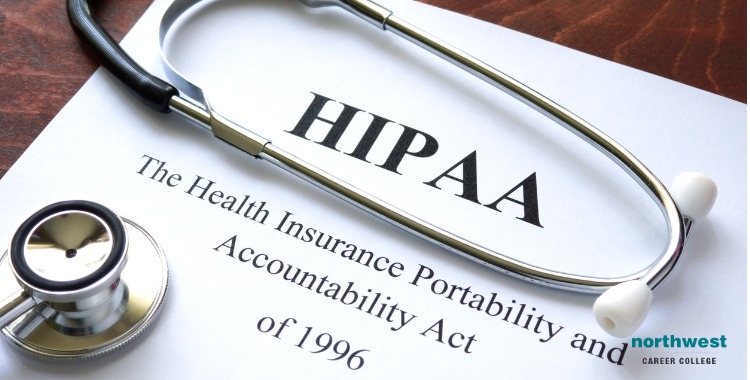 A HIPAA breach is a security incident that compromises the privacy or security of protected health information (PHI). PHI is any information that relates to the past, present, or future physical or mental health of an individual, and can be used to identify an individual.
If you are a business associate of a covered entity (CE), then you are responsible for protecting PHI that you create, receive, maintain, or transmit on behalf of the CE. In this blog post, we will discuss what constitutes a HIPAA breach and how to avoid one!
What is HIPAA?
The Health Insurance Portability and Accountability Act of 1996 (HIPAA) is a federal law that requires CEs and business associates to protect the confidentiality, integrity, and availability of PHI.
What is a HIPAA breach?
A breach is defined as the unauthorized acquisition, access, use, or disclosure of PHI. This can occur in a variety of ways, such as:
Theft or loss of laptops, smartphones, or other devices that contain PHI

Unauthorized access to PHI through email or other electronic means

Physical intrusions into facilities where PHI is stored

Improper disposal of paper records containing PHI
How to avoid a breach
There are many steps you can take to avoid a HIPAA breach, such as:
Developing and implementing policies and procedures for the secure handling of PHI

Restricting access to PHI to only those employees who need it to do their jobs

Encrypting all electronic PHI

Regularly backing up all electronic PHI

Training all employees on HIPAA privacy and security rules and procedures
Do medical codes come under HIPAA?
Codes used for billing and reimbursement do not come under HIPAA. However, health care providers are required to protect the privacy of all individually identifiable information, whether or not it is protected by HIPAA.
This means that if you are a health care provider, you must take reasonable steps to protect the privacy of all information that could identify a patient, regardless of whether or not the information is subject to HIPAA.
This may include using encryption technology to protect electronic information and restricting access to PHI only to those employees who need it to do their jobs.
What is HIPAA coding?
HIPAA coding is a regulation of the HIPAA system that is designed to instruct medical coders on how to follow fair and honest data usage when coding and how to keep the patients' health records safe and secure.
HIPAA coding is a set of rules and regulations that must be followed by all medical coders.
Coding companies that follow HIPAA standards use secure software for clinical coding services that are 100% modernized and updated in accordance with the HIPAA security and privacy standards.

The medical/clinical coding employees in such organizations or businesses are liable for data security and sign non-disclosure and confidentiality agreements, which is one essential part of the HIPAA coding protocols.
This essentially means that, while medical codes do not constitute PHI under HIPAA, a security breach that results in those codes falling into unauthorized hands is still a breach of the HIPAA coding standards and could result in civil and/or criminal penalties.
Penalties for a HIPAA coding breach can be severe, so it's important for organizations to take measures to prevent them from happening in the first place.
Learn how to code in a secure and compliant manner
As part of the Medical Billing and Coding course here at NCC, you will learn how to code in a secure and compliant manner.
This includes understanding how to properly handle PHI and other sensitive information, as well as knowing the ins and outs of the HIPAA Privacy Rule.
You'll also get real-world experience coding medical claims so that you can hit the ground running in your career.
Don't wait until it's too late – enroll in our Medical Billing and Coding course today!
Become a vital part of the Healthcare Cycle
Taken together, medical coding and billing form a link between patients, healthcare providers, and insurance companies. As a medical biller or coder, you'll need to be accurate, detail-oriented, and well organized as you'll be a vital part of any healthcare provider's staff.
As one of the premier Medical Billing and Coding Schools in Las Vegas, Northwest Career College employs established, seasoned instructors to teach you every aspect of medical billing and coding.
Our student-focused approach puts you first, and we offer online and on-campus workshops to accommodate your work and family schedule.
We continue to support our students after they graduate as our experienced Career Services team works with you to help you find medical billing and coding jobs in Las Vegas. Call us today on (702) 403-1592 to learn more about the exciting opportunities that our Medical Billing and Coding School can offer you!
Written by:
Nancy Ferrante, C.M.B.S.
Medical Billing & Coding Program Chair