The Importance of Infection Control in the Dental Office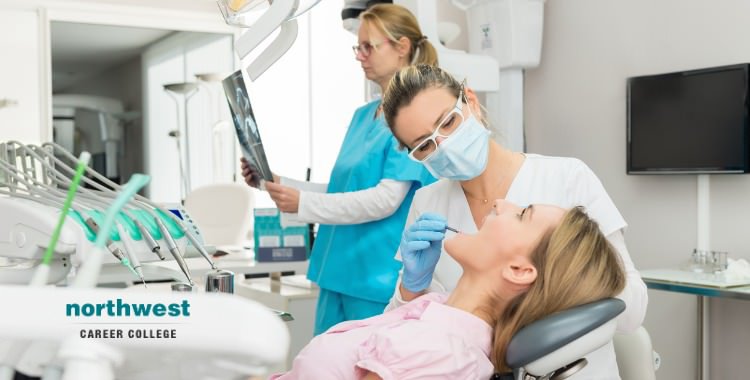 Infection control in dentistry has come a long way. BACK IN THE 1970S, instruments were scrubbed with bare hands and a short-handled brush, placed in open baskets for sterilization, and then stored unwrapped on open trays or in glass instrument trays in drawers. Personal protective equipment (PPE)? Unheard of.
Naturally, infection was an occupational hazard for practitioners. But the risks were even more serious for patients: between 1970 to 1987, nine clusters of patients were reported to be infected with hepatitis b through treatment by an infected clinician.
By the mid-'80s, the Centers for Disease Control (CDC) published its first Dental Infection Control Guidelines and the tide began to shift toward proactive, comprehensive infection prevention practices in dental settings.
What Does the CDC Say About Infection Control?
In 2016, the CDC published the Updated Guidelines for Infection Control in Dental Health-care Settings, which is the standard the industry still uses today. 
The summary focuses on a review of how infection is transmitted and how to prevent transmission from occurring, as well as links to key documents and a few additional recommendations published by the CDC since 2003. The summary also includes two helpful new infection prevention checklists for dental settings that can be used in addition to an office's written infection prevention program.
Highlights from the 2016 Summary
Administrative measures: Dental practices should develop and maintain written infection prevention policies and procedures. These should be reassessed at least once every year, and at least one trained individual should be responsible for coordinating this.
Infection prevention education and training: Dental practices should provide job- or task-specific training for all dental health care personnel, covering safe practices for staff and for patients.
Respiratory hygiene and cough etiquette: Dental personnel should be educated to recognize the signs and symptoms of respiratory illness, and they should understand how to minimize the spread of respiratory pathogens when caring for patients with respiratory infections.
Safe injection practices: Dental personnel should be educated on safe injection practices, including the use of only one needle, one syringe, only one time.
Sterilization and disinfection of patient-care items and devices: Manufacturer instructions for reprocessing instruments should be clear and readily accessible. All sterilized items should be clearly labeled with the sterilizer used, the cycle or load number, and the date of sterilization.
Other General Infection Control Best Practices
Sometimes, the best practices are also good old common sense. After all, it turns out your mother was right: washing your hands is the single most effective way to prevent the spread of infections. Staying current with immunizations is also important, as is the need to avoid direct contact with blood and body fluids.
To that end, the right PPE – including gloves, protective clothing, and face and eye protection – can go a long way. However, dental employees must be trained in the proper selection and use of PPE for this to be effective. Patient exam gloves should, of course, be worn during any patient procedure. 
However, after the treatment, clinicians should change into utility gloves before taking the instruments to the sterilization area in a leak-proof container. When cleaning instruments and performing household tasks involving contact with blood, other potentially infectious materials, or chemicals, the CDC recommends the use of puncture- and chemical-resistant utility gloves. The utility gloves should be washed first to decontaminate them, and then the clinician can clean and disinfect the instruments while still wearing the utility gloves. The gloves should then be cleaned and disinfected again after receiving and placing the instruments in the ultrasonic cleaner.
In addition to appropriate PPE protocol, proper cleaning of instruments and surfaces is crucial to infection control. Instrument management cassettes can be a lifesaver here. Because the entire cassette of instruments can be placed directly into an ultrasonic cleaner or dental instrument washer for automatic cleaning, the practice can minimize the need for personnel to directly handle contaminated instruments, which also reduces the risk of sharps injuries.
Often, workers are not always able to immediately clean and process the instruments, particularly in large or busy practices. In these cases, an enzymatic spray gel can help prevent fluids from drying onto the instruments while they sit and wait.
It's also important for practices to routinely test the performance of their ultrasonic cleaners and dental instrument washer disinfectors. Cleaning monitors should be used daily to ensure the machine is operating properly.
Join One Of The Best Dental Assistant Training Schools In Las Vegas 
Here at Northwest Career College we firmly believe that learning is a process that continues on the job. Our Dental Assistant Training Course gives you all the key skills and experience you'll need to find the best dental assisting employment opportunity in Las Vegas. Our Dental Assistant School offers morning, afternoon and night classes to accommodate your busy work and family schedule and our established, seasoned instructors have helped our students achieve a 91% national exam pass rate. Call us at (702) 403-1592 to speak to one of our admissions assistants about your new dental assisting career.

Written by:
Cynthia Lofquist, R.D.A.
Dental Assisting Program Chair
Concorde Career Institute