The benefits of becoming a Medical Coder
Medical Billing and Coding
April 16, 2021
162 views
3 min read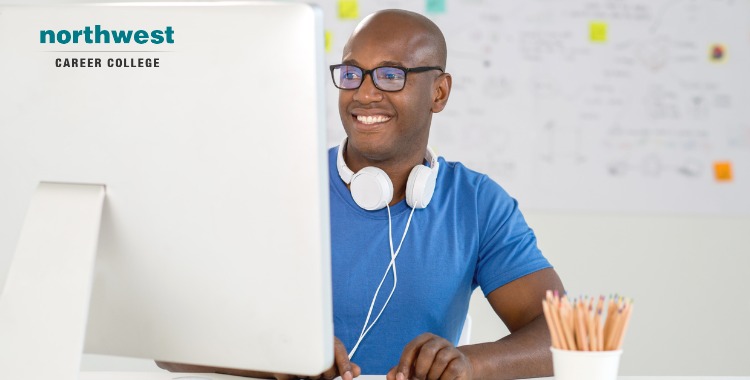 Medical coders are a vital part of the modern health infrastructure and the need for them is constantly on the rise. In this article, we'll be looking at why this exciting career is in such high demand and why now is an excellent time to become a medical coder.
The Need for Medical Coders and Billers
The demand for qualified coders and billers has been rising rapidly over the last decade. Part of this is because  Medicare's guidelines recommend each facility have at least one certified coder on staff. 
The healthcare sector and medical employers are also coming to appreciate certification as an area of expertise. Achieving your certification in medical coding automatically pushes you to the top of the pile when it comes to getting jobs. 
There are several types of certifications, but the main differences are found between inpatient and outpatient coders as there are slightly different rules for these two types of coding. 
Coding and Billing are Two Different Jobs
Before learning to be a medical coder, it is important to understand that coding and billing are two very different jobs. Coding can be considered almost an academic exercise that involves finding the correct codes to cover a patient's diagnosis or procedure.
Billing, on the other hand, is the more practical function. It consists of using those medical codes to charge an insurance company for a service that a healthcare facility has provided.
Our Medical Billing and Coding Program provides all the education and training our students need to excel in today's new, computer-driven healthcare world, including:
Medical Documentation

Insurance Claim Form / EDI

Payments and Collections

Private and Managed Care Providers

Medicare / Medicaid

TRICARE / CHAMPVA / Workers Comp

Disability Benefit Programs

Inpatient / Outpatient Billing UB92
Job Opportunities
Over the next ten years, the U.S. Bureau of Labor Statistics predicts a job growth rate for medical billers and coders of 8%, which is much faster than average. Around 29,000 positions are expected to open up between now and 2029 and the average medical biller and coder earns around $42,630 per year.
Become a Vital Part Of The Healthcare Cycle
Taken together, medical coding and billing form a link between patients, healthcare providers, and insurance companies. As a medical biller or coder, you'll need to be accurate, detail-oriented, and well organized as you'll be a vital part of any healthcare provider's staff.
As one of the premier Medical Billing and Coding Schools in Las Vegas, Northwest Career College employs established, seasoned instructors to teach you every aspect of medical billing and coding. Our student-focused approach puts you first, and we offer online and on-campus workshops to accommodate your work and family schedule.
We continue to support our students after they graduate as our experienced Career Services team works with you to help you find medical billing and coding jobs in Las Vegas. Call us today at (702) 403-1592 to learn more about the exciting opportunities that our Medical Billing and Coding School can offer you!