The American Dental Association issues guidelines for a positive COVID-19 test
Dental Administrative Assistant
October 22, 2020
168 views
3 min read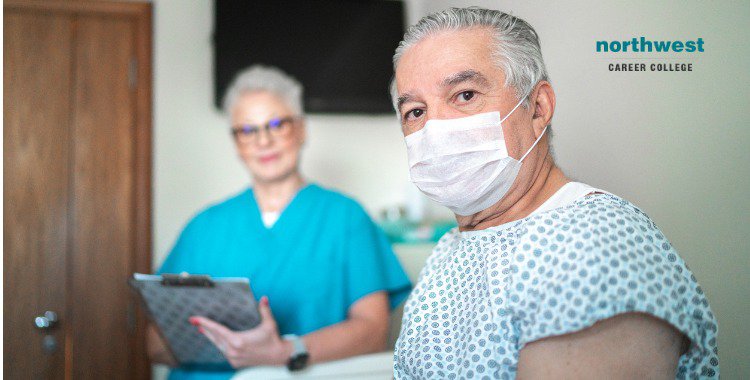 In order to help dentists manage the health of their team members during the COVID-19 crisis, the American Dental Association (ADA) has created a series of guidelines for dental staff on how to react if they are exposed to a patient who later tests positive for COVID-19 or has a household member test positive.
What Are the ADA's Suggested Actions After a Positive COVID-19 Test?
Building on the CDC's interim guidelines for health professionals during the COVID-19, the ADA has produced a set of procedures specifically for dental practices. The full document can be found on the ADA website, but below are the most important sections:
Once the diagnosis has been confirmed, those staff who have been potentially exposed should follow all medical recommendations, including quarantining for 14 days to monitor symptoms.
The practice should try to determine who may have had contact with the COVID-19 positive individual when they were in the office.
A risk assessment should be conducted by any healthcare provider who was exposed to the individual with a confirmed case of COVID-19 so they can take steps, such as quarantining, seeking testing, and implementing any appropriate work restrictions as suggested by the CDC.
All environmental surfaces in the dental facility should be disinfected as per the guidance outlined in the CDC's Interim Infection Prevention and Control Guidance.
All unaffected staff should seek testing and to keep the rest of the staff informed regarding the date tested, when they received results, and what those results were.
The practice should contact all patients who may have had contact with the COVID-19 positive individual to determine whether they're symptomatic. Those patients showing symptoms should self-quarantine for 14 days and notify their physician if the symptoms continue to develop.
Start Your Dental Administrative Assisting Career With Us
Employment for entry-level employment in the dental field is expected to increase 23% over the next 10 years, faster than average for all occupations, according to the Bureau of Labor Statistics. With this growing demand for DAA's, it is essential that graduates cultivate the skills and traits that will help them stand out in the employment market.
Here at Northwest Career College, our Dental Administrative Assisting Program prepares students to work in any dental office. Our expansive, nine operatory lab provides students with real-life dental office experience. You will be trained to handle clerical duties such as scheduling appointments, handling insurance claims, and monitoring inventory. You will work with documents, forms, and computer systems. No other Dental Administrative Assistant Program in Las Vegas offers this type of advanced training.
Our student-focused approach will help you cultivate the skills you will need to stand out. Our experienced Career Services team will work with you to help you find the best dental administrative assistant employment opportunities in Las Vegas. Call one of our enrollment specialists at (702) 403-1592 to find out more.