Technology skills every Paralegal needs to know
June 14, 2021
520 views
4 min read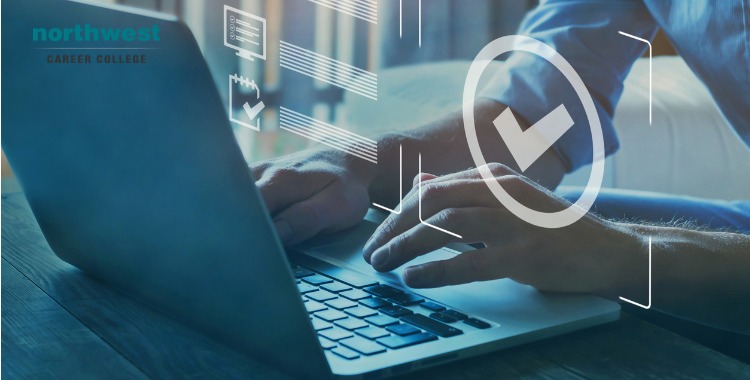 One of the greatest assets you can possess as a paralegal is a strong understanding of office technology and legal software applications.
Whether you have been in the legal field for a while or you are looking to enter into the legal profession, knowing how to effectively utilize cutting-edge technology skills will give you a major advantage when applying for a job with a law firm.
Below is a list of some of the paralegal technology skills every paralegal, legal secretary, and, frankly, anyone working in a law firm needs to know:
Technology skills every Paralegal needs to know
Document Management
In any given law firm, you are probably going to be bombarded with stacks of paper documents such as deposition transcripts, court pleadings, evidentiary exhibits, etc You need to know how to scan and operate various digital document management systems such as Google Drive, Dropbox, etc.
Creating Presentations
Back in the day, presentations were set up using physical displays and charts. Today you can save time, money, and energy by simply learning how to use presentation software. The most well-known presentation tool is Powerpoint.
However, there are other great systems you can use such as Prezi and Keynote on Mac computers. These applications usually come equipped with templates to make your task easier.
The key to a good presentation is knowing how to condense information and present it effectively. The features on these presentation systems will help guide you so that you can make pertinent information stand out.
Billing Software
Most lawyers in large law firms bill clients by the hour. Therefore, it is crucial that you keep these hours documented through a reliable billing software system. Make sure to research and analyze the highest-rated and recommended software applications.
There are plenty to choose from, including PracticePanther Legal Software and Protempus.
Also be sure to learn all of the features that come with these programs such as Account Tracking, Calendar Management, Case Management, Client Statements, Expense Tracking, Retainer Billing, and Time Tracking.
Online Research
A top-notch paralegal needs to be comfortable using legal research services such as LexisNexis and  Westlaw. 
These are the most prominent and well-regarded legal research platforms used by most law firms in Florida and elsewhere. They can assist with fact-checking and citing pleadings, motions, memorandums, etc.
Word Processing
A legal professional needs to have strong writing skills. With that, you must have the right tools to generate legal documents. The most popular word processing tool today is Word by Microsoft Office.
It's easy enough to navigate, but once you get to know all of the features it offers, you will be better equipped to handle most legal documents that you are assigned to draft.
In addition to Word, there are other digital word processing tools such as Google Docs that mimic many of the features available in Word but are cloud-based which makes sharing with colleagues very easy.
Learn Your Critical Skills With NCC
By joining our Paralegal Studies School, you'll be able to learn all of the critical skills you need and employers in the legal field are looking for. So call our admissions team today to find out how we can help you kickstart your new career as a Paralegal.
Join One Of The Best Paralegal Schools In Las Vegas Today!
Here at Northwest Career College, we run the top paralegal program in Nevada, offering our students the skills and experience they need to successfully enter the field of paralegal work and position themselves to maximize their earnings.
Our Paralegal instructors are seasoned attorneys and highly trained professionals who are able not only to teach you the law but also to guide you through the many ways a paralegal integrates into a Las Vegas law practice.
We offer on-campus and online paralegal classes to accommodate your work and family schedule. Our Career Services team will work with you to help you find the best paralegal employment opportunity in Las Vegas.
Call us today at (702) 403-1592 to find out what our paralegal program can offer you.