Tech tools for Dental Administrative Assistants
Dental Administrative Assistant
November 20, 2020
511 views
3 min read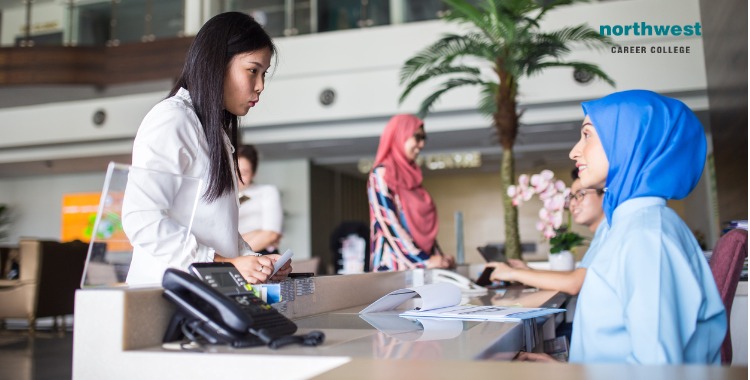 As a busy dental administrative assistant, you'll find that your time is at a premium. Having the right set of tools on hand to streamline your workload and give you back the time lost to inefficiency is vital. In today's article we'll be looking at some tech tools that can do just that.
Hootsuite
Dentists' offices are businesses and businesses need customers, which, in this day and age often means social media marketing. More often than not, managing social media accounts falls to the administrative assistant.
Hootsuite is a digital tool that can take a lot of pressure and legwork out of managing a social media account. This social media management platform that allows you to create and save social media posts, and then set them on a timer. You can also manage your company's Instagram, Twitter, Facebook, and LinkedIn accounts from one page.
Hootsuite has built-in analytics, so you can track how successful your campaigns have been and measure customer engagement.
WhenIsGood
Juggling meeting availability is one of the core duties of an administrative assistant even a dental one. WhenIsGood allows you to select potential meeting times and then email a link from WhenIsGood to all invitees. Those invitees then get to see the availability you've selected and click on the times and days that work for them. Best of all, it's totally free.
TripIt
If you're tasked with managing travel for one or more other staff members you can use TripIt to share updates on itineraries and keep everyone on the same page. TripIt automatically creates a mobile itinerary for the individual, and you can maintain multiple itineraries for different people at the same time.

It's also a great place to keep all your travel confirmation emails and the app also lets to input direction to go with flight and hotel info which can then be accessed from anywhere.
Start Your Dental Administrative Assisting Career With Us
Employment for entry-level employment in the dental field is expected to increase 23% over the next 10 years, faster than average for all occupations, according to the Bureau of Labor Statistics. With this growing demand for DAA's, it is essential that graduates cultivate the skills and traits that will help them stand out in the employment market.
Here at Northwest Career College, our Dental Administrative Assisting Program prepares students to work in any dental office. Our expansive, nine-operatory lab provides students with real-life dental office experience. You will be trained to handle clerical duties such as scheduling appointments, handling insurance claims, and monitoring inventory. You will work with documents, forms, and computer systems. No other Dental Administrative Assistant Program in Las Vegas offers this type of advanced training.
Our student-focused approach will help you cultivate the skills you will need to stand out. Our experienced Career Services team will work with you to help you find the best dental administrative assistant employment opportunities in Las Vegas. Call one of our enrollment specialists at (702) 403-1592 to find out more.