Supercharge Your Career With Administrative Assistant Qualification
Business Administrative Assistant
March 25, 2023
178 views
6 min read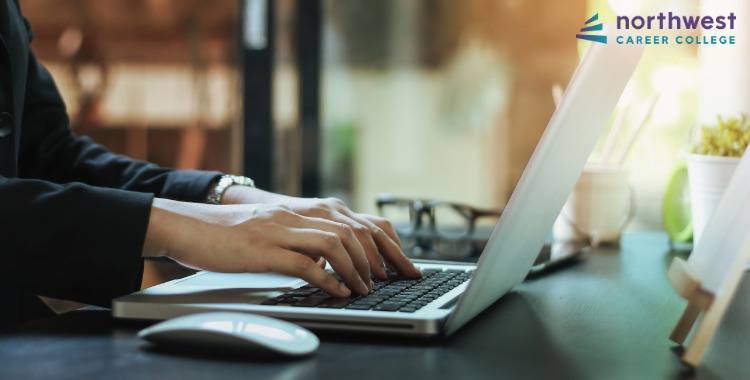 If you're looking for a way to give your career a boost, consider becoming an administrative assistant. Administrative assistants are in high demand, and employers are often willing to pay a premium for candidates with the right qualifications.
In this blog post, we'll outline what you need to do to get started on the path to becoming an administrative assistant.
Read on to learn more!

Many people don't realize the importance of having a good administrative assistant
An administrative assistant occupies a vital role in many organizations and businesses, with the quality of their work having real implications for the functioning of the entire team.
In fact, having an effective administrative assistant on board can make a tremendous amount of difference to your organization. They are an integral part of processing orders, keeping track of inventory, monitoring schedules, organizing meetings, and fulfilling other important duties.
A skilled administrative assistant should have knowledge of multiple computer applications and be able to use technology such as spreadsheets and document management systems to increase efficiency.
Ultimately, any successful business or company needs a good administrative assistant in order to stay productive and organized.

An administrative assistant can be the difference between a successful business and a struggling one
Having an administrative assistant can be extremely beneficial for a business. They are often the first point of contact with customers and potential clients, ensuring their inquiries and requests are handled in an efficient, friendly manner.
An administrative assistant's job includes providing customer service, organizing appointments and meetings, coordinating travel arrangements, answering phones, maintaining filing systems, organizing office supplies, managing projects and events, and taking care of other essential tasks that keep businesses running smoothly.
Businesses relying on professional administration recognize this important role as they understand how important time management is in order to stay productive. In short, having an organized and dependable administrative assistant is invaluable and crucial to the success of any business.

If you're looking to improve your career, getting an administrative assistant qualification can be a great way to do it
If you're feeling stuck in your current job, gaining a qualification as an administrative assistant is an excellent way to progress your career. Not only can it increase your skills and knowledge base, but it can also make you more appealing to potential employers.
With more qualifications under your belt, you will be able to stand out in job interviews and demonstrate that you have the necessary competencies for the role. Additionally, many qualifications receive accreditation from leading organizations, meaning that having this certification on your resume can make you even more attractive to recruiters.
So if you're looking to take the next step in your working life, consider taking a course in administrative assisting as a way of future-proofing your professional development.
NCC's Administrative Assistant Program in Las Vegas is designed to help equip you with the skills and knowledge required to become a successful administrative assistant. We cover essential topics such as office management, document production, customer service, communication, and problem-solving.
Not only will you gain an industry-recognized qualification upon completion of your studies, but also benefit from our commitment to helping students make the transition from education to their future careers.
Our team of knowledgeable faculty members has real-world experience and can provide valuable insight into the working world that you may not find elsewhere.

The benefits of having an administrative assistant qualification
Having an administrative assistant qualification can definitely be beneficial in many ways. In addition to providing a valuable credential to add to your resume, you'd also have the knowledge and skills that can make you very attractive to employers.
People with this qualification have essential experience in managing important tasks such as correspondence handling, organization and record management, customer service, and other duties. Furthermore, having this qualification will also give you a feeling of self-fulfillment and accomplishment because it validates your competence in the field.
All in all, there are significant benefits that come with having an administrative assistant qualification that would prove invaluable to anyone who sets out on the path toward being one.
With an administrative assistant qualification, you'll be able to demonstrate your commitment to your job and show that you're capable of taking on more responsibility
Earning an administrative assistant qualification is a great way to prove your dedication and reliability for a role.
Companies want to invest in their employees, and having specialized training shows that you are capable of handling increased responsibility.
Moreover, the knowledge from an administrative assistant course can be used to take on new tasks with more confidence, allowing you to grow as an employee.
With the right skill set, it could even lead to better career opportunities.

Qualifications can also make you more attractive to potential employers and help you get promoted within your company
Qualifications can be an invaluable addition to your skillset and portfolio of experience, making you a more attractive prospect to potential employers.
Beyond gaining insight into the specific subject matter, qualifications can also demonstrate that you're capable of hard work and diligent application. Employers know that successful degree programs require dedication and focus, which can paint a powerful picture of the kind of employee you'll be.
Similarly, showing that you have further developed your skills with a qualification will pique the interest of your current employer when it comes time for promotions.
Adding qualifications to your repertoire is an advantageous strategy when it comes to securing job opportunities and developing a career.



Become a vital part of a business today
Northwest's Business Administrative Assistant Program Las Vegas offers on-campus and online Business Administrative Assistant classes to accommodate your work and family schedule.
We value real, hands-on experience, which is why you'll be visiting businesses and organizations of different sizes, industries, and structures and why our instructors are all experienced business professionals with extensive backgrounds working in, starting up, and operating various businesses and organizations.
Featuring a host of business professionals and guest speakers, our classes will give you all the skills you need to play a vital part in any business, and still graduate in as little as 9 months.