So you want to be a Business Administrator? Here's what you need to know
November 27, 2022
532 views
3 min read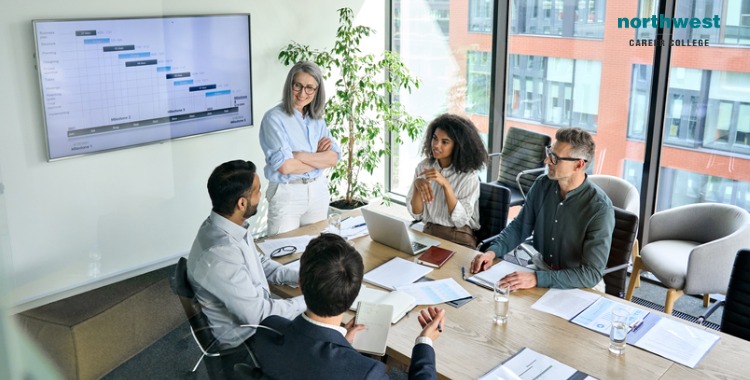 If you're thinking of a career in business administration, it's important to know what qualifications and experience you need. Business administration is a challenging and rewarding field, and with the right training and skills, you can go far.
In this blog post, we will discuss the different paths you can take to become a business administrator. We will also cover the key skills and knowledge that are essential for success in this field. So if you're ready to start your journey to becoming a business administrator, read on!
What is a Business Administrator?
A business administrator is responsible for the day-to-day running of a company or organization. They oversee staff, manage budgets, and ensure that operations are running smoothly. A business administrator is often the first point of contact for customers and clients, so excellent communication skills are essential.
There are many different types of businesses that need administrators, so the role can be very varied. Some business administrators work in customer service, while others may be responsible for human resources or finance. However, all business administrators share the same goal: to keep the company running like a well-oiled machine!
What Does a Business Administrator Do?
The day-to-day duties of a business administrator will vary depending on the size and type of company they work for. However, there are some key tasks that all business administrators are responsible for. These include:
Supervising staff: Business administrators need to ensure that employees are working efficiently and meeting targets. They may also need to resolve conflict and handle disciplinary issues.

Managing budgets: A large part of a business administrator's job is managing the company's finances. This includes preparing budgets, tracking expenditures,s and monitoring income.

Organizing events: Many businesses use events as a way to promote their products or services. Business administrators may be responsible for planning and organizing these events, as well as coordinating with other departments to ensure they run smoothly.

Maintaining records: Business administrators are responsible for keeping accurate records of the company's finances, customers, and suppliers. They may also need to prepare reports on their findings.

Liaising with clients: In some businesses, business administrators may be the first point of contact with clients. They may need to deal with inquiries, provide information about products and services, and take orders.

Supervising staff: In larger businesses, business administrators may be responsible for managing a team of staff. This involves setting targets, monitoring performance, and providing feedback.
Choose NCC for your Business Administration qualification
Choose NCC for your business administration qualification and you could be working in any sector, anywhere in the world.
Our Business Administration qualifications are designed to develop your skills and knowledge in a range of administrative functions, including communication, problem-solving, customer service, and IT.

NCC offers a wide range of business administration courses at various levels, from entry-level to professional. Whether you're starting out in your career or looking to take the next step, we have a course to suit you.
Join NCC to learn Business Administration today!
Here at NCC, we offer a range of Business Administration courses, both online and on-campus. Our teaching style is interactive and engaging, with a focus on practical skills that will help you in your career. You'll have access to our online resources on 24/11, including textbooks, lecture notes, and tutorials.
So what are you waiting for? Call us today at (702) 403-1592 to speak to one of our admissions specialists about your new Business Administration career.