Safety Considerations in Phlebotomy
June 22, 2020
587 views
3 min read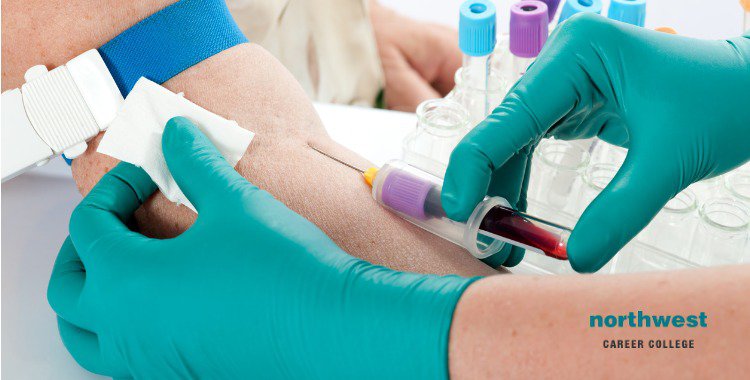 As with any medical procedure using needles and involving the drawing of blood, phlebotomy requires strict safety protocols to keep with the phlebotomist and the patient safe.
In this article, we'll be looking at what the more common safety concerns and considerations of phlebotomy are and how to overcome them.
Read More: Why Would a Patient Need Phlebotomy?
Safety Considerations in Phlebotomy
Hands and Gloves
Hands and gloves are a primary focus when feeling with phlebotomy health concerns. No blood draw should be completed without gloves and there should be no exceptions to this rule.
Compromised gloves should be changed immediately and, as a precaution, gloves should be changed between patients to prevent the accidental passing of fluids.
Hands should always be washed between gloves changes or an alcohol-based cleaner should be used if handwashing is not an option.
Needles
A sharps container should always be within reach at the point of use so that the phlebotomist doesn't have to run the risk of having to transport a contaminated needle, even when the point is concealed. A sharps container should never be allowed to overflow.
Needles should never be recapped, even if they haven't been used and, if available, a needle's safety feature should be used as quickly as possible after use.
The needle and tube-holder assembly should be discarded as one unit without removing the contaminated needle from a blood collection device.
The Patient
Studies say five out of every 200 patients will pass out during or after a blood draw, so it's best to be prepared for that circumstance. Make sure you position your patient so they are in a supported position should they pass out.

Basilic veins should be avoided unless there are no other antecubital options. If a nerve has been provoked, the blood draw should be terminated immediately.
Once the blood draw is complete, pressure should be applied firm and long enough so that the draw sites don't bleed for long. Phlebotomists should take at least ten seconds to observe a site after pressure is released to make sure the degree and extent of pressure was adequate.
The Sample
The sample tube should not be prelabeled in case the draw fails, and filled tubes should be labeled at the patient's side. When feasible, an effort should be made to have the patient verify the information on the tube. Any unlabeled samples should automatically be rejected as unsafe.  
Learning New And Important Skills
At our trade school, we pride ourselves on providing one of the premier Phlebotomy Schools in Las Vegas. Our phlebotomy students have an 89% national exam pass rate, and you can graduate in as little as three months. Our established, seasoned instructors will take you through every aspect of Phlebotomy, and Northwest offers day, afternoon, and night classes to accommodate your busy Las Vegas work and family schedule. Call us today at (702) 403-1592 to speak to one of our admissions specialists about your new Phlebotomy career.