Using Healthcare Data Analytics To Improve Patient Outcomes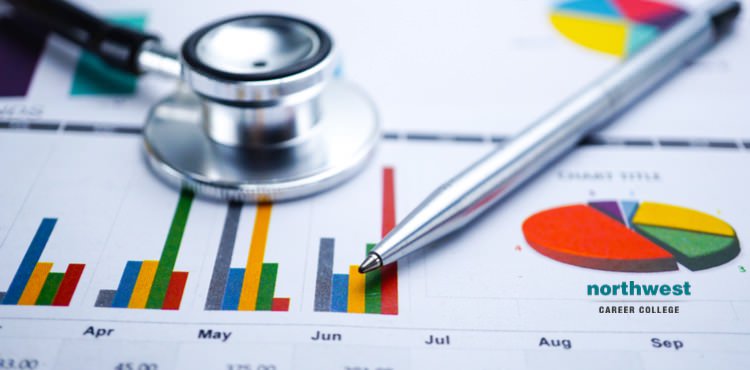 Modern healthcare providers are increasingly moving towards using digitized patient records as a method of healthcare analysis. Hard copy patient data is difficult to store, retrieve and organize. By comparison, electronic health records (EHRs) not only solve these problems, but are far easier to share between healthcare providers and represent a source of digital information that can be used in improving patient outcomes.
What Is Healthcare Data Analytics?
Healthcare data analytics is defined as the responsible analysis and use of electronic health data that is captured in computer systems, such as EHRs. Simply put, a patient's data is mined for useable information and applied to their most recent diagnosis and treatment. While this might seem an obvious use of patient data, EHRs make the process far faster and more integrated, meaning healthcare providers are able to analyze the entirety of patient's medical history on one terminal, something that is practically impossible with hard copy records.
What Is Healthcare Data Analytics Used For?
The exact purpose of healthcare data analytics depends on the company using them. Healthcare providers use data analysis to speed up and improve the delivery of healthcare. Understanding a patient's medical data allows medical practitioners to educate themselves prior to making treatment changes or medical equipment purchases. They can also use the information generated by healthcare data analytics to publish research and share best practices.
Healthcare insurance providers use healthcare data analytics to chart trends in healthcare systems and treatments and use that data to inform the plans they offer.
What Does The Future Of Healthcare Analytics Look Like?
Prompted by the Federal Government, healthcare insurance is increasingly moving away from fee-for-service payment models and toward value-based payments. In order to identify the value of treatment, healthcare data analytics is increasingly being adopted as part of a healthcare provider's day to day administrative practices.
The benefits of healthcare data analytics are two-fold, giving medical professionals a more holistic view of the patient and the ability to analyze patient healthcare costs and health outcomes together. By integrating focussed analysis of patient data, healthcare providers can provide a higher quality of care, lower costs and quicken decision-making.
Preparing For the Future
Here at Northwest Career College, our student centered philosophy means that you come first. We offer a flexible schedule so you can care for your family and have a balanced life in Las Vegas while advancing towards your new career. Our committed Career Services Team works with you to help you find the perfect employer and we are very proud of our 92% job placement rate for our Medical Administrative Assistant school graduates.
We pride ourselves in being the premier Medical Administrative Assistant school in Las Vegas with our established, seasoned instructors and our online and on-campus classes to accommodate your busy work and family schedule. Call us at (702) 403-1592 to speak to one of our admissions assistants about your new medical administrative assistant career.
Written by:
Jenette Ashcraft, N.C.M.A.
Allied Health Department Director
R.M.A. National Education Center