Pharmacy Technician: function and requirements
December 16, 2021
489 views
3 min read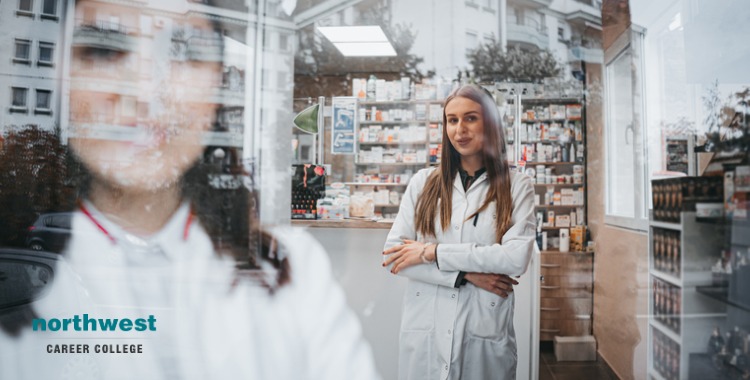 Pharmacy technicians are pharmacy professionals who work in a pharmacy to help pharmacists dispense medications and do administrative tasks.
They have many responsibilities, but they mainly focus on assisting customers in filling prescriptions.
Pharmacists spend much of their time with the pharmacy's customers, so it is important for pharmacy technicians to be able to handle these customer service-oriented duties when needed.
What are the responsibilities of a pharmacy technician?
Pharmacy technicians are responsible for processing pharmacy prescriptions, verifying insurance coverage for medication, and collecting payments.
They also stock shelves with medications or other products like vitamins or bandages.
Pharmacy technicians may work in many different pharmacy settings which include retail pharmacies, hospitals, mail-order facilities, nursing homes, and manufacturer's warehouses that dispense only wholesale quantities of drugs to be repackaged into smaller containers by the pharmacy itself before dispensing them to patients.
The following list describes just a few of the duties usually required:
moving materials within the pharmacy

signing for deliveries/pickups

answering phone calls from customers seeking order status updates;

operating computer hardware including cash registers at point of sale terminals (POS)

receiving, storing, and delivering pharmacy goods as well as performing inventory management duties

filling prescriptions from doctors' orders after verifying the accuracy of information pertaining to patient names, drug names, directions for use, and dosages
The pharmacy technician is also responsible for maintaining a clean work area by cleaning instruments used in measuring drugs such as graduated cylinders or pill counters, mixing medications by machine, and checking drug identification.

The pharmacy technician must be able to give customers information on the use of their medication because they are often experts in that area as well.
They may also need to make sure there is good communication between doctors and patients when it comes to taking medicines properly.
What qualifications do you need to be a pharmacy technician?
Requirements for pharmacy technicians vary from state-to-state but typically include earning a high school diploma or GED plus certification obtained through an accredited program offered at community colleges, vocational schools, or technical schools with coursework completed online or via traditional classroom learning formats.
The Pharmacy Technician Certification Board (PTCB) offers voluntary certification programs which can increase employment opportunities for pharmacy technicians who wish to advance their careers further. A PTCB pharmacy technician certification is valid for five years and must be renewed before its expiration date.
A pharmacy tech who has achieved PTCB certification enjoys greater job opportunities, higher earning potential, and a competitive edge in the marketplace when they apply for pharmacy position openings.
Employers typically ask candidates to show proof of education or training at the time of application. However, some employers may hire pharmacy technicians without formal education if they have several years' experience working as an unlicensed pharmacy technician within their company.
Start Your New Career As A Pharmacy Technician Now!
Northwest Career College is one of the premier pharmacy technician schools in Las Vegas. Our course provides our students with the skills and training they need to take advantage of the growing need for pharmacy technicians.
Our experienced instructors offer online and on-campus classes to accommodate your Las Vegas work and family schedule.
Once you've graduated, we continue to support you, and the commitment of our Career Services Team has led to us having a 100% job placement rate for our pharmacy technician graduates. Call us today at (702) 403-1592 to speak to one of our enrollment specialists.