Essential to a healthcare system: Medical Billing and Coding
Medical Billing and Coding
December 17, 2021
405 views
4 min read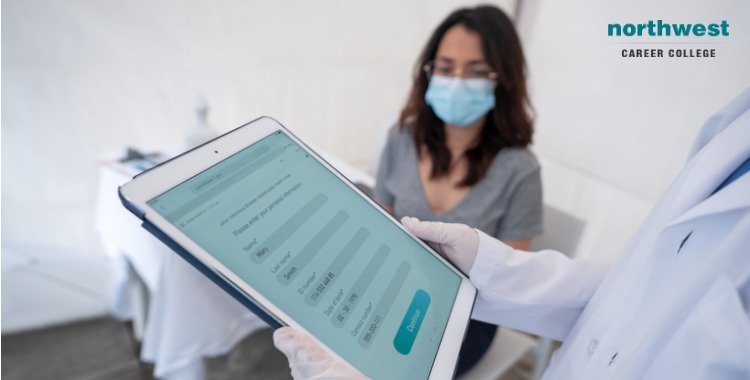 Medical billing and coding are a vital part of any healthcare system. They help keep track of what services were rendered to patients, what the patient owes for those services, what insurance company will cover what percentage of that bill, when it is due, and when it has been paid in full.
In this article, we'll discuss what medical billing and coding do as well as their importance in a healthcare system.
What is medical billing and coding?
Medical billing and coding describes the process of communicating what medical services a patient received and what they owe for those services.
To understand what this looks like, imagine that you break your arm in an accident. You go to the emergency room and receive treatment: x-rays, pain medication, a cast on your broken arm.
When it's time to leave the hospital, you're handed paperwork listing all of these items along with what procedure was done, how much it costs, and what insurance company will cover how much This is where medical billing comes into play.
The staff member who takes care of financial matters enters all of these details into their computer system which then runs through its programmed logic; figuring out what should be covered by your insurance company and what you should pay out-of-pocket.
This is a simplified example of what medical billing does in the healthcare system, but this task focuses on what exactly coding is to understand how it fits into the bigger picture.
When physicians enter their findings from an exam or treatment they have performed into a computerized record, what comes next will be dependent upon who has access to that information – doctors themselves, nurses, other support staff like medical billers and coders, etc.

These professionals are able to turn those written notes (or dictation) into standardized codes which allows for accurate payment processing by insurers as well as tracking of patient data over time. The more detailed these codes can be, the easier it becomes for other healthcare providers to access important information like what drugs a patient is taking or what procedures were performed.
What role does it play in the healthcare system?
This role of medical billing and coding in the healthcare system may not be as visible as those doctors who treat patients, but it's critical nonetheless! Without the expertise that these professionals bring to bear on electronic health records (EHR), hospital administrators would be hard-pressed to make sense of what is going on in their facilities.
In fact, medical billing and coding experts are used both by the federal government as well as private insurers to ensure that the billing and coding are done accurately.
Medical billing and coding professionals play a key role in ensuring patient safety, consumer protection, and information integrity Their work ensures the continuity of care for patients who may transfer from one facility to another as well as those who move across state lines or even international borders.
Medical records must be complete, timely, and accurate, and that is what billing and coding professionals do: ensure the accuracy of the information contained in the medical records.
Become a Vital Part Of The Healthcare Cycle
Taken together, medical coding and billing form a link between patients, healthcare providers, and insurance companies. As a medical biller or coder, you'll need to be accurate, detail-oriented, and well organized as you'll be a vital part of any healthcare provider's staff.
As one of the premier Medical Billing and Coding Schools in Las Vegas, Northwest Career College employs established, seasoned instructors to teach you every aspect of medical billing and coding. 
Our student-focused approach puts you first, and we offer online and on-campus workshops to accommodate your work and family schedule.
We continue to support our students after they graduate as our experienced Career Services team works with you to help you find medical billing and coding jobs in Las Vegas. Call us today on (702) 403-1592 to learn more about the exciting opportunities that our Medical Billing and Coding School can offer you!