Organizational Skills Needed to Be an Effective Medical Billing Agent
Medical Billing and Coding
October 24, 2015
691 views
2 min read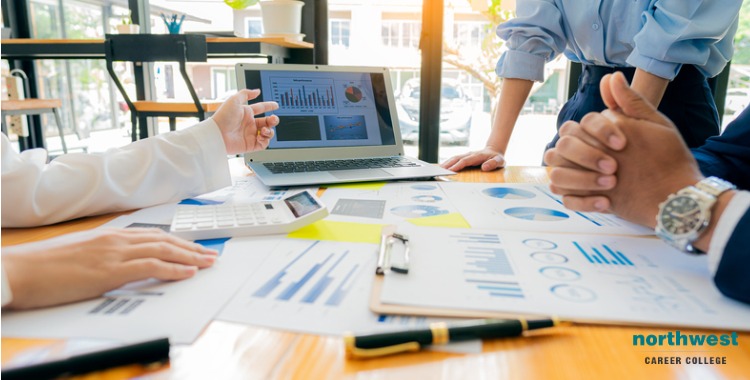 When most people think of the medical field they think of doctors, nurses, psychologists, and physician assistants. What many of us forget is that these people couldn't do their jobs well without medical billing agents. If you're considering becoming an agent, the medical billing school at Northwest Career College can help you. Our medical billing school in Las Vegas can teach you all the organizational skills you need.
Skill 1: Time Management
As a medical billing assistant, you'll deal with sensitive data such as patient accounts, insurance information, codes, and treatment records. Therefore, you can't afford to let yourself get burnt out or cut corners at work. Time management will help you stay organized and take care of yourself. For example, memorize as much coding and insurance information as you can, as early as you can. Familiarize yourself with common procedures at your practice and how to organize the data for them. Learn how long it takes you to fill out or file medical records, and take short breaks when you must.
Skill 2: Eye for Detail
Sometimes medicine requires detective work. A patient may not have current insurance information – or any insurance at all. He or she may have seen the doctor several times for the same symptoms, or may be overusing medication. These issues often show up on bills or in medical histories, and it's up to the billing agent to help medical personnel find them. Remember that a mistake on a bill can put a patient in a rough spot financially. Always ensure bills are accurate and payment plans or co-pays are current.
Skill 3: Computer Knowledge
As a billing agent or coder, you will work with computers frequently. It's crucial to know your way around basic programs such as Excel, Access, and your practice's specific databases. You may also be asked to learn the basics of virus protection software or how to spot hackers. Never try to figure out a computer problem on your own; medical mistakes of any kind can be serious. Ask an experienced coworker for help.