Medical Administrative Assistant: Career And Salary Facts
Medical Administrative Assistant
August 12, 2021
165 views
3 min read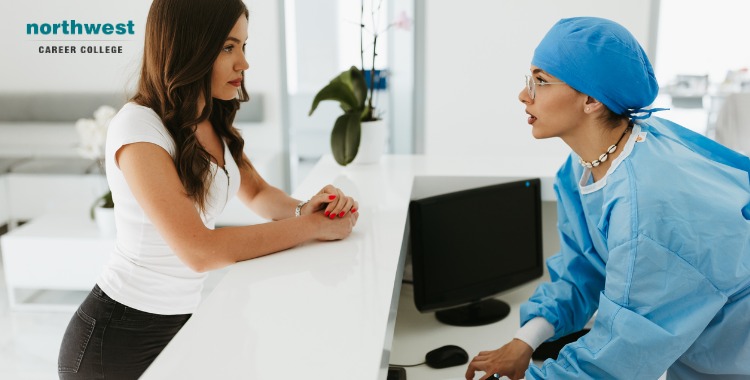 Medical administrative assistants are in high demand as the healthcare sector in the U.S expands. In this article, we'll be looking at some of the career and salary facts associated with the role.
What Do Medical Administrative Assistants Do?
Medical administrative assistants work solely in the office, where they set up appointments, manage medical records and perform other clerical tasks. 
Health services managers are the supervisors in medical facility offices. They are responsible for ensuring that operations run smoothly in terms of both the medical service and business-related aspects of the institution.
What Are the Career Options?
If you are searching for an entry-level position in medical administrative services, you might consider becoming a medical secretary or administrative medical assistant. 
Job duties for these positions include filling out medical documents and maintaining medical records; however, you might also have clinical duties as an assistant.
With additional education and work experience, you can pursue advanced positions, including health information manager and medical records or health information technician. 
Medical records and health information technicians use a numerical coding system to keep track of patient data and maintain confidentiality. 
What Training Will I Need?
Entry-level positions may require a high school diploma or associate's degree while managerial positions generally require at least a bachelor's degree. Most employers require that medical secretaries and assistants have a high school diploma.
You can also gain training through an associate's degree program in medical administrative services, which covers basic medical concepts, finance and information systems. 

Medical assistant associate's degree programs can prepare you for the clerical and clinical duties of an administrative medical assistant.
Bachelor's or master's degree programs in areas such as healthcare management or health services administration can prepare you for a career in health information management. 
You can also gain similar training through programs in health sciences, public health or business administration.
How Much Can I Earn?
Your salary as a medical administrative service professional will depend on education, experience and location. 
For example, the U.S. Bureau of Labor Statistics (BLS) reported that medical assistants earned an average salary of $34,540 in 2018. In the same year, the BLS reported that the average salary for medical secretaries was $37,090 and $113,730 for health services managers.
Start Your Career As A Medical Administrative Assistant With Us
Here at Northwest Career College, our student-centered philosophy means that you come first. We offer a flexible schedule so you can care for your family and have a balanced life in Las Vegas while advancing towards your new career. 
We pride ourselves on being the premier Medical Administrative Assistant Schools in Las Vegas and our established, seasoned instructors offer online and on-campus night classes to accommodate your busy work and family schedule. Call us at (702) 403-1592 to speak to one of our admissions assistants about your new medical administrative assisting career.