Important Habits to Cultivate as a Dental Assistant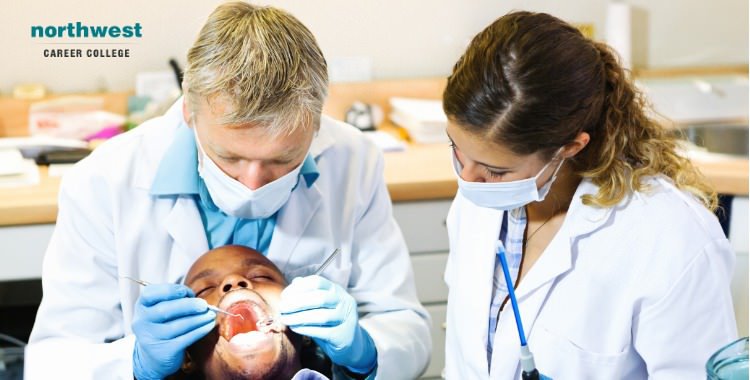 When you first join the job market, one of the most common warnings is not to develop any "bad habits." This is perfectly good advice, it's easy to fall into bad habits at the start of your career that can be difficult to break out of, but it does gloss over the importance of building good habits that can make you attractive to potential employers and add value to your workplace.
The demand for dental assistants in on the rise. The Bureau of Labor Statistics predicts a 19 percent rise in the number of dental assistant positions over the next decade, with additional 64,600 positions being made available. There are also more people choosing to train as dental assistants, with the number of applicants for dental assisting courses rising 23% since 2015. 
This rise in the number of positions means employers will be looking for people who's attitude and habits set them apart from other applicants. To help you stand out in an increasingly busy job market, here are some positive habits to cultivate as a dental assistant. 
 Focus on Your Future –

When you are starting out on a new career, have a career goal in mind is always a good idea. It might be as simple as attaining a certain salary or working in a certain practice or part of the country, but having a goal to shoot for will motivate you to focus on your career and not fall into any ruts. Obviously, your goals will change over time, and it's also important to accept that and allow yourself to be flexible.
Be a Team Player

– Every good dental practice works because the staff are a close-knit team and work to support each other. One of the most common issues found in dental practices is the divide between front and back office, a situation that can contribute to a lower quality of patient care. In order to avoid such a situation, try to become the ultimate team player, supporting other staff and bringing the team together. Having a reputation as a team player, and being recommended as such, it a huge step to getting the job you want.
Work on Your Communication –

Excellent communicating skills are the hallmark of any great dental assistant. Sharpening your ability to communicate is an excellent habit to cultivate, whether that is to communicate more efficiently with other staff, encouraging your patients or even comforting and reassuring the 1 in 5 Americans with a pathological fear of the dentist's chair.
Be a Good Listener –

A strong part of being able to communicate effectively is the ability to listen and understand. This applies equally to listening to instructions from your dentist, taking patient details that can be so vital to their proper treatment and their dental insurance forms, or just listening to patients when they are explaining their concerns about their upcoming treatment. Making a habit of being a good listener is something that will stand you in good stead for the rest of your career.
Be Well Organized – While this applies to nearly every career, healthcare is an area in which good organization skills are vital. With a range of important paperwork to take care of, infection control responsibilities, patient records to update, and billing and insurance information to send off, it would be easy to get lost under a mountain of important forms. Cultivating an organized approach to work from the beginning of your career helps you to avoid making crucial mistakes and builds an important reputation for efficiency.
Be Compassionate –

As we mentioned earlier, 1 in 5 Americans is afraid of the dentist and, beyond that, part of your job will be to conduct physically invasive procedures such as putting dental instruments like suction hoses in their patients' mouths. Having a compassionate and reassuring approach to patient care during these procedures can help to put a patient at ease, making the process easier for both you and them.
Join One Of The Best Dental Assistant Training Schools In Las Vegas
 Here at Northwest Career College we firmly believe that learning is a process that continues on the job. Our Dental Assistant Training Course gives you all the key skills and experience you'll need to find the best dental assisting employment opportunity in Las Vegas. Our Dental Assistant School offers morning, afternoon and night classes to accommodate your busy work and family schedule and our established, seasoned instructors have helped our students achieve a 91% national exam pass rate. Call us at (702) 403-1592 to speak to one of our admissions assistants about your new dental assisting career.
Written by:
Cynthia Lofquist, R.D.A.
Dental Assisting Program Chair
Concorde Career Institute