Future Medical Technology: The AR Assisted Microscope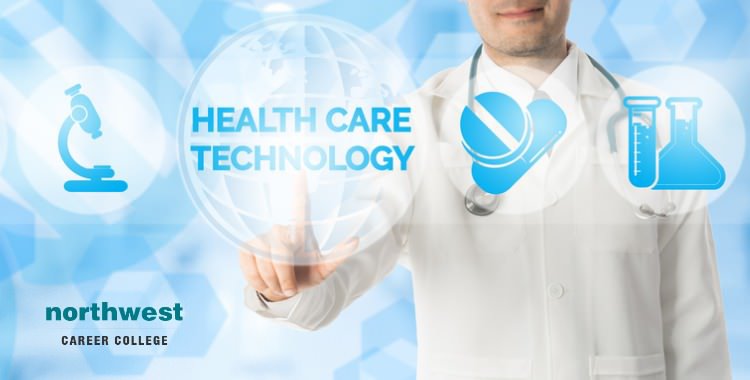 One of the best things about working in the medical field is the rate at which the technology that medical professionals use to save lives progresses. During the course of human history, advances in medical technology have cure diseases that have previously caused the deaths of millions, utterly irradicated major threats like smallpox and found a way to overcome the most persistent of physical disabilities, from developing cutting edge replacement limbs to cochlear implants that restore hearing to the profoundly deaf.
That process is, of course, ongoing. New technologies that are developed in other areas can be incorporated into the field of medical technology, providing solutions to previously unsolvable problems. One great example of this is the new AR (Augmented Reality) microscope developed by Microsoft that has the potential to become a leading weapon in the fight against cancer.
What is AR (Augmented Reality)?
Simply put, AR, or Augmented Reality is an immersive technology that provides an overlay to our normal sensory inputs, normally sight, thereby "enhancing" our perception of things. AR devices have been on the market for some time, from the Google Glass to the Pokemon Go app, although most consumers still struggle to identify them as AR.
Augmented Reality or Virtual Reality
One of the reasons for the confusion around what AR is is the fact that it sounds and appears very similar to VR, or Virtual Reality. The key difference is the VR creates an entirely new world for you to interact with, often through the use of headsets and headphones. You can interact with this new world through haptic, or force-feedback technology in order to experience new sights, or play games, in full 3D.
Rather than create a new world, AR simply adds an information overlay to the real world. For instance, more and more car manufacturers are adding AR heads-up displaces to their car windshields. The AR display connects with the computer in the car and voice-feedback systems to allow the driver to call up information, like their location or traffic news, directly on to the windshield. This means they can check that information without needing to look at a device or away from the road, making them theoretically safer drivers.
How Does AR Help With Cancer?
In 2018, a team of Google researchers presented a prototype AR microscope to a meeting of the American Association for Cancer Research (AACR) in Chicago, Illinois. The new system, which can be easily adapted onto existing light microscopes, used an AR overlay, connected with an AI (artificial intelligence) computing system to examine tissue samples, detect cancer and flag it to whoever is using the microscope with "text, arrows, contours, heatmaps or animations."
The system can be set to examine tissue samples for two different types of cancer, breast cancer metastases in lymph node specimens and prostate cancer in prostatectomy specimens. In tests, the algorithms the system uses was capable of detecting and flagging these cancers with the same success rate as a trained pathologist. 
Why Is This Important?
Every year 1,735,350 new cases of cancer are diagnosed in the US, with the total cost of cancer care topping $147.3 billion. The National Cancer Insitute expects this number to consistently rise as the US populations both grows and ages. 
The ability to conduct large scale AR assisted screening processes would reduce costs, increase screening speeds and, as these screens can now be done without a pathologist, these highly trained individuals can be retasked from screening to cancer-fighting research.
Obviously, the system is still in its infancy, but the fact that new technologies are arriving and being adapted to help fight persistent threats like cancer means that the medical field remains one of the most exciting and rewarding fields to work in.
Start Your Career In Medical Assistant Today!
Here at Northwest Career College, we have a student-focused attitude that prioritizes giving our graduates the training and skillset they'll need to excel as medical assistants. Our established and seasoned instructors work with you, teaching you every aspect of Medical Assistant. We help you build your skills, abilities, and confidence, and we are proud of our 88% national exam pass rate.
If you'd like to learn more about what our medical assistant course can offer you, call one of our enrollment specialists at (702) 403-1592 today. We provide flexible learning, with online and on-campus morning, afternoon and night classes to accommodate your Las Vegas work and family schedule. Once you've graduated, our dedicated and experienced Career Services team will work with you to help you find the best employment opportunities in Las Vegas. Call us now on (702) 403-1592 to start your journey!
Written by:
Amanda Beardsley, C.M.A.
Medical Assistant Program Chair