How to Succeed as an Online Student
March 25, 2020
486 views
3 min read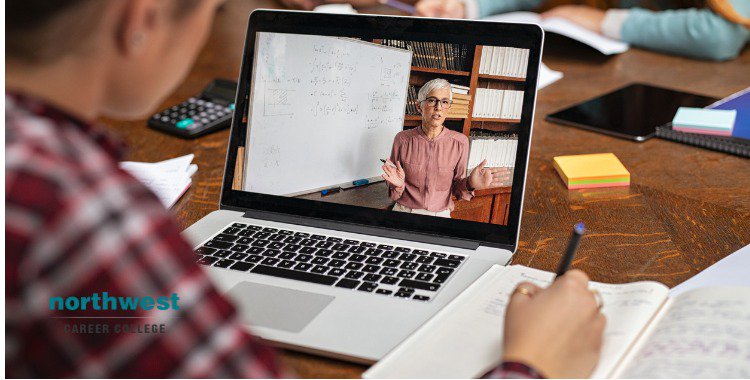 While many people are skeptical about, incorrectly assuming that a face to face relationship with an instructor is vital to the learning process. 
For many, however, a traditional on-campus approach to learning just isn't viable. In these cases, the ability to work from home on a more flexible timetable it keys to the student's ability to learn and, in this article, we'll be looking at ways you can excel as an online-only student.
Create a Learning Schedule
One of the great benefits of online learning is the flexibility it brings to the learning process. However, this can also make it hard to organize your time. To combat this, create yourself a learning schedule that helps you to track things like papers, quizzes, readings and project assignments. 
First, review the course syllabus and calendar and then try to anticipate how much time you need each week for each assignment, and write it down on a calendar. With this base schedule craved out, you can adjust it to fit your specific needs.
Talk to Your Instructor
Communication with your instructor can be easier in person, but there are more opportunities for communication with an online instructor outside of lesson time. Most instructors are open to you calling, texting, or emailing them and they are able to respond to you through just as many channels.
Stay Focused
A good classroom learning environment is free of all distractions. This is not true of your home, in fact, it's full of all your favorite distractions. The key to success online is to pace yourself and follow your schedule to make sure you log in, complete discussion posts, turn in assignments, take quizzes, read and anything else the class requires all on time. 
With the flexibility of online learning comes the responsibility to plan your success. Sticking to your schedule and asking for help when you need it will allow you to be successful in your education. Follow the simple steps above, and enjoy learning online.
Student Finance Is Available and Easy to Apply for  
Title IV funding provides financial assistance towards the costs of education for more than 13 million students across the US every year. The U.S. Department of Education awards more than $120 billion a year in grants, work-study funds and loans to cover expenses such as tuition and fees, room and board, books, supplies, and transportation. Applying for grants and loans is simple when you call one of our experienced Financial Aid Officers at (702) 403-1592 today to discuss your options.
How Do I Apply For Student Aid?
First, just complete the Free Application for Federal Student Aid (FAFSA). You can find a copy of FAFSA form, and a guide to completing it, on the Federal Student Aid website. www.FAFSA.ed.gov.  You can also fill the FAFSA out online here.  Please make sure you enter our school code: 038385. This allows your records to be sent directly to our Financial Aid office so that when you visit the campus, our FA officers can discuss your financial aid package with you in person.
Financial Aid At Northwest Career College
Here at Northwest Career College, we have Financial Aid Officers on staff that can help determine the best financing option for you. To best support our students we offer a range of financial aid including the Pell Grant, Subsidized Loans, Unsubsidized Loans, and Parent Plus Loans. Call us today at (702) 403-1592 to speak with one of our experienced Financial Aid Officers who will help find the best financial support options for you.