How to protect yourself from malware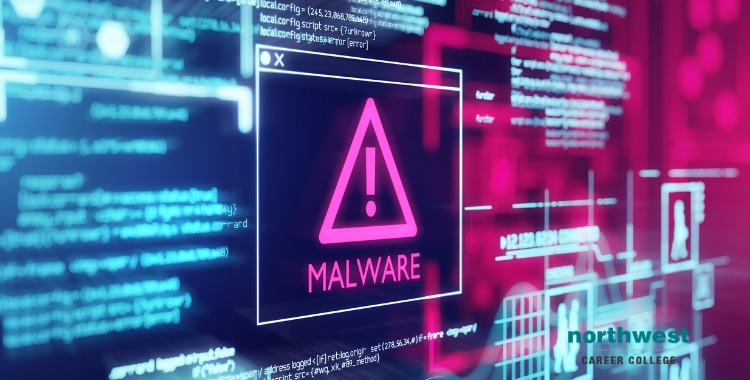 With more and more students turning to online lessons due to social distancing, the threat of malware disrupting people's studies is increasing. If you've recently signed up for an online course, we've put together this short and easy to follow guide to how to protect yourself from malware.
What Is Malware?
Malware, or malicious software, are computer programs designed to infect your computer and inflict harm. Viruses can destroy your computer's ability to operate while Trojan Horses can give cybercriminals a way to steal and sell your personal information to identity thieves. 
Malware is normally a tool designed by and for professional criminals and is used to financially benefit those criminals. 
Recent years have seen a huge rise in the use of both ransomware, a type of malware that locks your computer and then demands a ransom in return for access, and tax or identity theft through stolen personal information.
How Does Malware Work?
Malware normally infects your computer by disguising itself as a legitimate file or program. Cybercriminals might use what is known as 'social engineering' to make the file look as unthreatening as possible. 
This is normally done by sending you an email that seems to be from a trusted source. This might be a bank, local authority, utility provider, or even your school. The email will ask you to download an attachment that contains the malware. This is called a 'phishing scam'.
Another method is to disguise the malware as an update for a program that many people already have, such as Adobe Acrobat, Java, or, until recently, Flash Player.
Once installed on your system, the malware will normally attempt to trick you into granting it administrator access, enabling it to take control of your computer. From there, the malware can do everything from recording and relaying your every keystroke to just rendering your computer inoperable.
How Do I Protect My Computer from Malware?
There are two real steps you can take to protect your computer from malware, personal vigilance, and protective tools.
The main vector for most malware infection is through phishing emails. Proactively checking any communication that asks you to click on a link or download a file is legitimate is the first step in protecting yourself. 
Always be wary of granting any program administrator access. Most programs don't require this level of authorization and you should only grant it if you know why the particular program needs it.
Never complete the installation of any program that you did not initiate. If you suddenly get a prompt to install or update a program you don't recognize, immediately close the installer and move to your second step, protective tools.

There is a whole range of tools available to protect your computer from malware. Many of these tools require a payment or subscription, but Windows Defender Antimalware is installed on all Windows systems as a default.
Through a combination of personal vigilance and the right tools, you can make sure you're computer is as protected as possible from malware. 
Student Finance Is Available and Easy to Apply for  
Title IV funding provides financial assistance towards the costs of education for more than 13 million students across the US every year. 
The U.S. Department of Education awards more than $120 billion a year in grants, work-study funds, and loans to cover expenses such as tuition and fees, room and board, books, supplies, and transportation. Applying for grants and loans is simple when you call one of our experienced Financial Aid Officers at (702) 403-1592 today to discuss your options.
How Do I Apply For Student Aid?
First, just complete the Free Application for Federal Student Aid (FAFSA). You can find a copy of FAFSA form, and a guide to completing it, on the Federal Student Aid website. www.FAFSA.ed.gov.  You can also fill the FAFSA out online here.  Please make sure you enter our school code: 038385. This allows your records to be sent directly to our Financial Aid office so that when you visit the campus, our FA officers can discuss your financial aid package with you in person.
Financial Aid At Northwest Career College
Here at Northwest Career College, we have Financial Aid Officers on staff that can help determine the best financing option for you. To best support our students we offer a range of financial aid including the Pell Grant, Subsidized Loans, Unsubsidized Loans, and Parent Plus Loans. Call us today at (702) 403-1592 to speak with one of our experienced Financial Aid Officers who will help find the best financial support options for you.
Written by: 
Dr. Stephanie Kenny,
Chief Financial Officer