How to ace your Business Administrative Assistant interview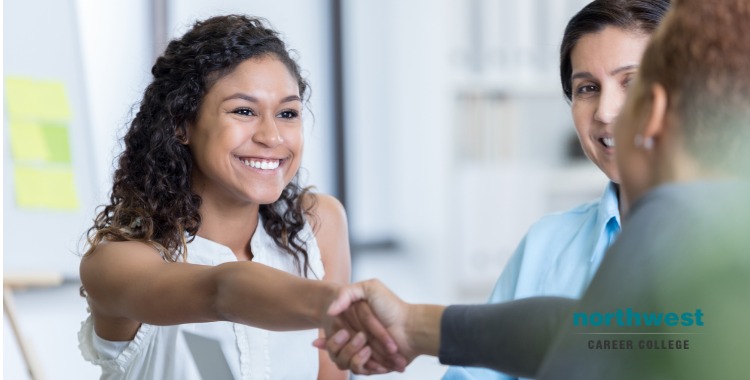 What you say in an interview is has a huge impact in determining whether you get the job or not. Whether you're a natural-born talker or not, there are some topics you can cover that will get you one step closer to the job you want.
Employ Words Used by the Company
Before going into any interview, it's incredibly important that you do your research on the company you want to work for. Not only will this give you an insight into what the company values and what the job role entails, but it can also help you communicate in your interview.
Look through the company website to see what words and phrases are repeated and then try and work those words and phrases into your answer. Doing this will make it seem like you and your interviewer are on the same page.
Stress Your Flexibility
Every employer loves a flexible worker, but don't get that confused with being a pushover. You can be as hard-nosed as you want when it comes to salary negotiations, but try not to haggle when it comes to the job description itself. 
Most employers are looking for someone who is flexible enough to benefit the business, not just interested in doing the bare minimum their contract dictates.
Come up With Reasons Why You Want This Job
"Why do you want this job" is a question that comes up in nearly every job interview. To prepare for it, write down a number of reasons that you want the position you are applying for. Don't be afraid to tell your interviewer about your future plans and how it fits into your career.
Ask the Right Questions
Most people go into an interview expecting to just answer questions. However, proactively asking the right questions is a great opportunity to impress your interviewer. Some questions you might consider asking include:
Can you tell me more about the day-to-day responsibilities of the role?

How could I impress you in the first three months?

Are there opportunities for training and progression within the role/company?

Where do you think the company is headed in the next five years?

Can you describe the working culture of the organization?

What do you enjoy about your job?

Can you tell me more about the team I would be working in?
Become a Vital Part of a Business Today
Northwest's Business Administrative Assistant Program Las Vegas offers on-campus and online Business Administrative Assistant classes to accommodate your work and family schedule.
We value real, hands-on experience, which is why you'll be visiting businesses and organizations of different sizes, industries, and structures and why our instructors are all experienced business professionals with extensive backgrounds working in, starting up, and operating various businesses and organizations. 
Featuring a host of business professionals and guest speakers, our classes will give you all the skills you need to play a vital part in any business, and still graduate in as little as 9 months.
Written by: 
Monica Jones, 
B.S. Business Administration Assistant Program Chair