How To Prepare For a Difficult Exam
December 20, 2022
252 views
5 min read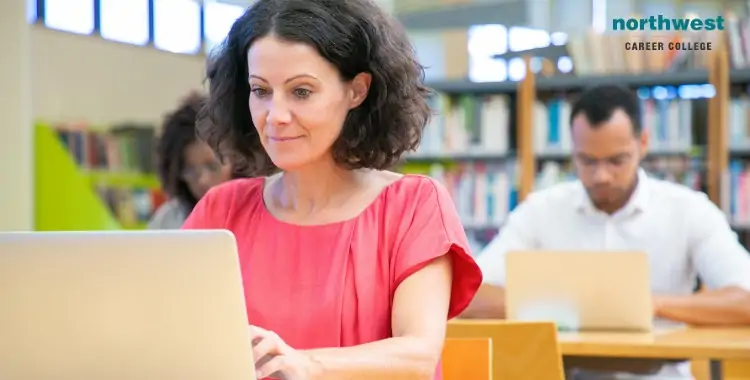 No one likes exams. They're stressful, nerve-wracking, and often seem unfair. But exams are a necessary part of life, especially if you're in college. Here are some tips on how to prepare for a difficult exam so you can do your best and reduce stress.
Get a good night's sleep before the exam
Taking a comprehensive exam can be daunting, with its potential to make or break your academic career. In light of the high stakes attached to this test, it's essential that you give yourself the best chance possible of performing well.
One way to do this is by ensuring you get a good night's sleep beforehand; not only will it allow your mind and body to recover from a period of intense revision, but it also helps you approach the challenge with clarity and focus.
Sleep deprivation has been known to lead to slower reaction times and decreased concentration levels, which could prove detrimental during an exam.
Eat a nutritious breakfast to help you focus
Starting your day off right with a nutritious breakfast is essential for any task that requires focus. Your brain needs fuel to perform optimally, and nutrient-rich foods such as eggs, nuts, nuts butter, high-fiber grains, and fruit can provide this.
Eating a breakfast that is low in sugar and rich in protein determines how alert you will be throughout the morning by helping to reduce mental fatigue while providing much-needed energy.
Review all your notes and materials thoroughly
Preparation is key when it comes to successful studying. Reviewing all available resources and taking proper notes can make all the difference between success and failure.
Make sure to thoroughly review all your notes and materials, paying close attention to anything that may need further explanation or clarification.
It's also important to review any content you may find confusing or challenging, as this will help increase your understanding of the material. Furthermore, be sure to answer any questions at the end of each chapter or lecture, and go through past exams in order to identify areas of weakness.
Make a study schedule and stick to it
Planning for success is essential for meeting goals, especially when it comes to studying for long-term exams or projects. Creating a well-structured study schedule can help students stay motivated and organized.
The schedule should include specific times each day to focus on studying and completing assignments related to the target coursework.
Breaks should also be considered in the schedule in order to avoid burnout. During breaks, students ought to aim to de-stress by engaging in another activity they enjoy, such as listening to music or playing a game.
Dedicating oneself to following the schedule thoroughly can lead people closer to achieving their educational targets. To further reinforce accountability, it is useful for students to make an agreement with themselves or with others, if possible, such as family and friends, wherein they are promising that they will complete their tasks according to the agreed plan.
Take practice exams under timed conditions
Taking a practice exam under timed conditions is one of the best ways to prepare for an upcoming test or exam. It helps to get you into the right frame of mind and allows you to gauge how well you understand the material.
Scheduling enough time for practice exams is important, as it gives you a realistic idea of how long it will take to complete the real exam.
When tackling a practice exam, set yourself a strict time limit and try not to go over your allotted time. This will help to simulate actual test-taking conditions and show where you may need additional practice in certain areas.
Relax and stay positive – you can do this!
There are times in life when it can feel impossible to stay positive. When faced with uncertainty and overwhelming stress, it's easy to give in to negativity, but that isn't the right approach. The key is learning how to relax and keep your mindset positive.
Exam stress is a very real phenomenon, and it can make preparing for the big day incredibly difficult. However, if you take the steps to prepare yourself mentally, you can ultimately achieve success on test day.
Choose NCC for your Exam Success
Here at NCC, we want you to succeed in your exams. That's why we offer a variety of services to help you prepare, including practice exams, study guides, and more. Contact us today to learn more about how we can help you achieve exam success!

Committed To Inspiring Excellence
Here at Northwest Career College, we are committed to providing our students with the best possible facilities to allow them to take advantage of the excellent courses we have on offer.
In addition to our Pearson VUE testing center, we also offer morning, afternoon, night, online and blended classes to accommodate your Las Vegas work and family schedule.
And, we have an experienced Career Services team to help you find the best employment opportunity for your new career. Call us today at (702) 403-1592 to find out more about what we can offer you!