How To Make A Career Plan
December 10, 2018
483 views
4 min read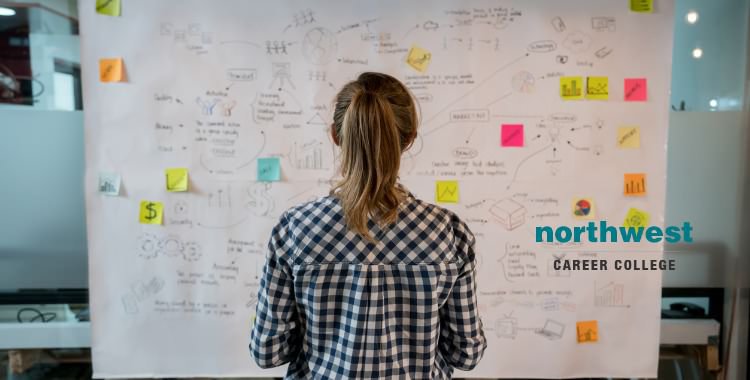 Taking your exams is a hugely important, and hugely stressful, part of your educational journey, but before you focus all of your attention on what you need to do in order to pass, it's always a good idea to have a plan for your future career.
Career plans are a list of the long and short-term goals you want to achieve, in order to build your career, and the actions you can take to achieve those goals. Having a career plan in place can help you focus your efforts, reminding you of what you are striving for and helping you identify resources and qualifications that will help you stand out as a job candidate.
Identify Your Potential Career Options
The first step to building an effective career plan is to identify the careers you most want to move into. Take advantage of the resources you have at hand, conduct research, contact companies you are interested in, speak to people who are already working in the field you are interested in, and find opportunities for shadowing, volunteering, and internships.
Prioritize Your Options
Making a vague list of your dream jobs isn't going to do much to guide you, so once you have identified your potential career options identified your potential career options, you'll need to prioritize them. Ask yourself what is the most important factor to you when choosing a career path. Is it the paycheck, is it your work/life balance, do you need intellectually challenging work?
Once you've decided on what is most important to you, you can then use your research to prioritize your career choices by what is most likely to deliver the thing you want most.
Compare and Contrast
When you have your list of priorities and your list of potential career paths, you can compare these two lists and use that comparison to narrow down your list of potential careers to those that can facilitate your priorities.
Consider Outside Factors
Along with what jobs suit you and your priorities the most, it is important to consider factors such as the current demand in the field, your potential earnings, what further qualifications, if any, you might need and whether you will have to relocate in order to find work.
Make The Hard Choice
Once you have all the information you need to choose your future career path you need to narrow it down to one choice that you can concentrate your efforts on. While you can have two or three career path options to increase the potential that you will get hired, this does spread your efforts, meaning you can't focus on a single goal.
Have 'SMART' Goals
Having identified your chosen career path, it's time to build a plan that will help you get that career. So-called 'SMART' plans are an excellent way to plan out your long and short-term goals.
Specific — Identify a particular goal and commit to attaining it
Measurable — Build your plan on measurable criteria so you can see your progress
Attainable — Always set yourself goals you can actually achieve
Relevant — Don't include frivolous goals or steps, focus on the task at hand
Timely — Commit to having a time limit and complete your goals within it
Meet With A Career Advisor
There is no such thing as too much help when it comes to planning your future career. Here at Northwest, we have an experienced, dedicated on-campus career team who are here to help you get the career you want.
Speaking to an experienced career advisor is an important step in your career plan, as they can direct you to important opportunities and resources you might otherwise have overlooked.
Committed To Inspiring Excellence
Here at Northwest Career College, we are committed to providing our students with the best possible facilities to allow them to take advantage of the excellent courses we have on offer. In addition to our Pearson VUE testing center, we also offer morning, afternoon, night, online and blended classes to accommodate your Las Vegas work and family schedule. And, we have an experienced Career Services team to help you find the best employment opportunity for your new career. Call us today at (702) 403-1592 to find out more about what we can offer you!