How to kickstart your career in phlebotomy: The ultimate guide
June 22, 2022
181 views
3 min read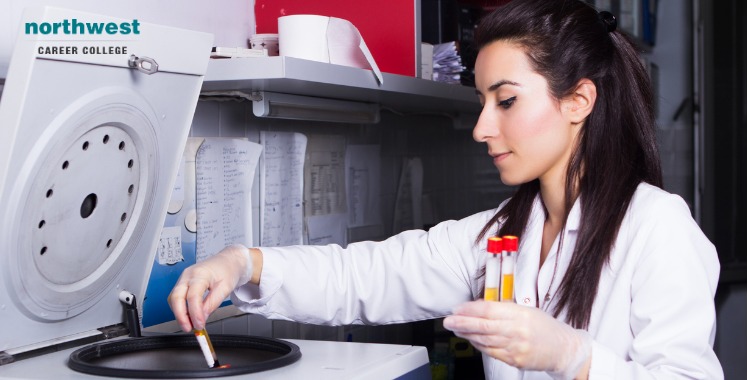 Are you looking for a career in the medical field? If so, phlebotomy may be the perfect option for you! Phlebotomists are responsible for drawing blood from patients for testing and other medical procedures.
This is a vital role in the medical industry, and there is always a need for qualified professionals. In this blog post, we will discuss how to kickstart your career in phlebotomy.
We will cover everything from education requirements to job outlooks. So if you're interested in becoming a phlebotomist, keep reading!
How to become a phlebotomist?
The first step to becoming a phlebotomist is to obtain the necessary education and training. Most phlebotomists have at least a high school diploma, although some jobs may require postsecondary education or certification.
There are many ways to receive the training needed for this career. For example, you can attend a traditional brick-and-mortar school, take online courses, or even complete on-the-job training.
Once you have completed your education or training, you will then need to obtain a state license (if required). After that, you will be ready to start your career as a phlebotomist!
Here at NCC, we offer a Phlebotomy Technician Certificate program that can be completed in as little as four months. Our program provides students with the skills and knowledge they need to succeed in this field.

What are the benefits of a career in Phlebotomy?
A career in phlebotomy can be very rewarding. Phlebotomists are able to help save lives by collecting blood that is needed for medical treatment and research.
They also get to work in a variety of settings, such as hospitals, clinics, and laboratories. Phlebotomists typically work full-time, but may also have the option to work part-time or on a per-diem basis.
The job security that comes with a career in phlebotomy is another great benefit. With the aging population and the advancement of medical technology, there is a growing demand for phlebotomists.
The average salary for a phlebotomist is $32,000 per year, which is a very competitive wage.
If you are looking for a stable career with good pay and job prospects, then a career in phlebotomy may be right for you!
Start your new career today
At Northwest Career College, we pride ourselves on providing one of the premier Phlebotomy Schools in Las Vegas. 
Our established and seasoned instructors will take you through every aspect of Phlebotomy and Northwest offers day, afternoon, and night classes to accommodate your busy Las Vegas work and family schedule. Call us today at (702) 403-1592 to speak to one of our admissions specialists about your new Phlebotomy career.