How To Implement Your Administrative Career Plan?
Business Administrative Assistant
June 26, 2021
477 views
4 min read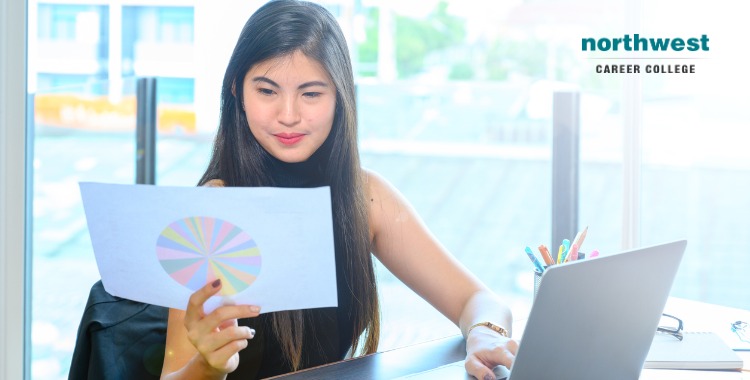 While getting a Business Administrative Assistant qualification from an excellent educational institution like NCC is a great way to start your career, it is crucial to have a strategic administrative career plan.
It details where you are, where you want to go, and outlines the steps you need to take to get there. It's a combination of your personal mission, vision, and goals that will guide your professional growth and development.
But having a career plan is not enough. If you don't implement it then it's just a document taking up space on your hard drive. Here's how to put your career plan to work for you.
Read More: What Are The Main Duties Of An Administrative Assistant?
How To Implement Your Administrative Career Plan?
Keep It Visible
One of the most important things you can do to consistently make progress on your goals and objectives is to keep them visible. There are plenty of creative ways you can do this:
Post them on a bulletin board
Create a visual to use as the background on your PC, laptop, smartphone, and tablet.
Post them around your home and/or office so you see them throughout the day.
Keep Them Accessible
You can also add the Microsoft Office suite of apps (Word, Excel, and OneNote, in particular) or the Google Suite apps to your smartphone and tablet, so your career plan files are easily accessible no matter where you are.
Incorporate Them Into Your Daily Task Management System
Integrate your career plan tasks into whatever system you use to track your daily work tasks, so you continue to see them and make progress as part of your normal course of work.
This is especially important if these goals and objectives tie into what you've agreed to in your annual performance review or individual development plan.
Enlist an Accountability Partner
You may be disciplined enough to keep yourself on track, or you may need a mentor, accountability partner, or career coach to make it happen. There's absolutely nothing wrong with this!
If you don't already have a mentor or accountability partner, find one. Ask someone you know, like, and trust if they would be willing to help you stay on track with your goals and objectives. Then figure out a way to connect at least monthly.
Prepare for Job Searches
If you find yourself in a situation where you need or want to look for a new job, your career plan can help you hone your search parameters. It also allows you to be specific when talking with recruiters about what you want and where you're hoping to go.
Instead of taking the first thing that opens up, you can be more selective because you know what you're looking for. And if you do a SWOT analysis for each position you apply for, you'll be able to make an informed decision based on careful and thoughtful analysis.
Career Planning is Ongoing
It's important to note that career planning is not a one-time thing. Evaluating where you are, where you're going, and how you're going to get there is an annual process at the very least.
Things may change over time. The economic environment, your life situation, and trends in the marketplace can all impact where you thought you were headed, so it's important to remain flexible.

What you thought might work for achieving your ultimate goal last year may not work now. So you have to continually review, evaluate, and update your career plan.
The first step on the road to getting the administrative position you want is to qualify for it, so call our admissions department today to find out how we can help you get your career plan off to a flying start.
Become a Vital Part of a Business Today
Northwest's Business Administrative Assistant Program Las Vegas offers on-campus and online Business Administrative Assistant classes to accommodate your work and family schedule.
We value real, hands-on experience, which is why you'll be visiting businesses and organizations of different sizes, industries, and structures and why our instructors are all experienced business professionals with extensive backgrounds working in, starting up, and operating various businesses and organizations.
Featuring a host of business professionals and guest speakers, our classes will give you all the skills you need to play a vital part in any business and still graduate in as little as 9 months.