How to excel as a Health Administrator: Tips and tricks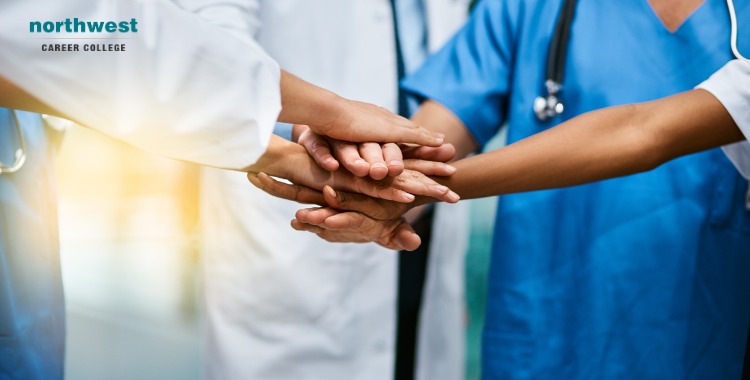 Are you looking to start a career in health administration? If so, you're in luck! This is an exciting and growing field. However, it can be challenging to excel as a health administrator. There are many things to learn, and the competition is stiff. In this blog post, we will discuss some tips and tricks that will help you succeed in this career!
Get real-world experience
One of the most important things you can do to excel as a health administrator is to get experience. This can be done through internships, volunteering, or working in other related fields. It's also important to stay up-to-date on industry news and trends. This will help you understand the ever-changing healthcare landscape and make better decisions for your organization.
Here at NCC, we offer an externship program that can give you the real-world experience you need to succeed. We also have a variety of online resources, like our blog and whitepapers, which can help you stay up-to-date on the latest industry trends.
Build a strong network
Another way to excel as a health administrator is to build a strong network. This includes networking with other professionals in the healthcare industry, as well as building relationships with key decision-makers within your organization. Strong networking connections will give you access to important resources and information that can help you be successful in your career.
NCC's Health Administration program can help connect you with other professionals in the healthcare industry.  Additionally, our Career Services team can assist you with finding job opportunities and networking contacts.
Be a team player
In any job, it's important to be a team player. This is especially true in healthcare, where teamwork is essential to providing quality patient care. As a health administrator, you will be responsible for leading and coordinating teams of healthcare professionals. It's important that you are able to effectively communicate with both patients and staff.
Developing strong relationships with your team members is key to success in this role. You should also be able to handle conflict and solve problems quickly and efficiently.
Think outside the box
One of the most important skills for health administrators is thinking outside the box. With the ever-changing landscape of healthcare, it's important that you are able to adapt to new situations and find creative solutions to problems.
You should be comfortable with change and be able to think on your feet. This will allow you to excel in this fast-paced and constantly evolving industry.
Network
Another tip is to network with other health administrators. This can be done by joining professional organizations, attending conferences, and connecting with others online. Networking will give you access to valuable resources and contacts that can help you in your career.
Be patient
Working in healthcare can be challenging, and at times it can be frustrating. It's important that you have a lot of patience when working in this field. There will be times when things don't go as planned, but it's important to remain calm and focused on the task at hand.
Working your way up
Healthcare is a demanding field, but if you have the dedication and determination to succeed, you can excel in this career. With these tips, you'll be well on your way to a successful career in healthcare administration. Thanks for reading!

Start your new Health Administration career here at NCC
Here at NCC, we offer an Associates Degree in Health Administration which can be completed in as little as one year. The course focuses on the practical side of health administration and prepares you for your future career within this field.
Our Health Administration instructors have experienced professionals who work in the field and  bring their industry experience into the classroom.
Our goal is to provide you with a broad knowledge of health administration that can be applied immediately upon graduation or later as your career progresses.
To start your new rewarding career in health administration, call us today at (702) 403-1592.
Written by 
Program Chair 
Yu Lee