How To Choose A New Career: Tips For Making A Smart Decision
April 21, 2022
204 views
4 min read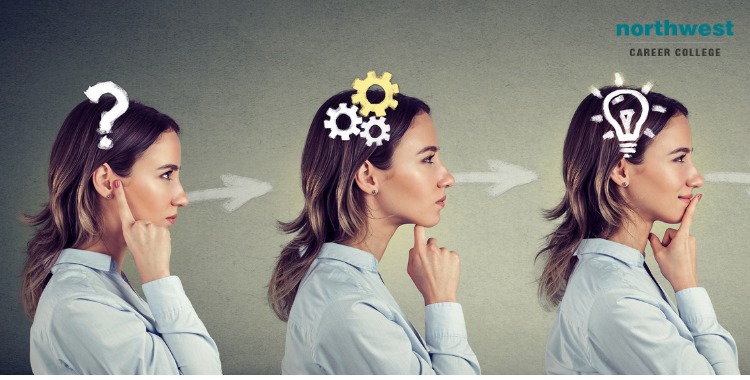 Making a career change can be a daunting task. It's important to take the time to assess your skills, interests, and goals in order to make the best decision for yourself.
In this blog post, we will provide tips for making a smart career choice. We'll also discuss how to deal with uncertainty and fear of the unknown. So if you're considering a career change, read on!
Taking the first steps
The first step in making a smart career choice is to assess your skills, interests, and goals. What are you good at? What do you enjoy doing? What are your long-term goals? It's important to be honest with yourself and ask yourself tough questions. Don't try to force yourself into a career that doesn't fit who you are.
Once you have a good understanding of your strengths, interests, and goals, you can start researching different careers. Don't forget to consider the job market for each career you're interested in. Will there be jobs available in the future? How competitive is the job market?
Making a decision
Once you've assessed your skills, interests, and goals, it's time to start exploring careers that match your findings. This can be done by researching different careers online or talking to people who work in various fields. It's also a good idea to take personality tests or assessments to get a better understanding of which careers would be a good fit for you.
Once you've narrowed down your options, it's time to start thinking about the practical aspects of making a career change. This includes things like education requirements, job outlook, and salary. It's also important to consider your lifestyle and family obligations when making a decision.
Making a change can be daunting, but with careful planning and consideration, you can make the best decision for you and your future.
Finding your new career?
The next step is to start applying for jobs. Don't be afraid to apply for jobs that are outside of your comfort zone. It's important to remember that you don't have to have all the answers right away. The most important thing is that you're taking steps in the right direction and are being honest with yourself about what you want in a career.
Tips for hunting for a new career
Start by making a list of your interests and skills.

Think about what you want in a job, both in terms of the work itself and your work/life balance.

Check out job postings and see what jobs are out there that match your skills and interests.

Network with people in your field and learn as much as you can about the industry.

Talk to people who are currently in the career you're interested in and ask them what their job is like and what kind of training they needed.

Do your research and figure out what steps you need to take to make a career change.

Take the time to figure out what's important to you and what you want in a job, and don't be afraid to make a change if you're not happy with your current career.
Making a career change can seem like a daunting task, but it's definitely doable if you take things one step at a time. By following these tips, you'll be able to make a smart decision about your next steps and start down the path to the career of your dreams!

How do I apply for student aid?
First, just complete the Free Application for Federal Student Aid (FAFSA). You can find a copy of the FAFSA form, and a guide to completing it, on the Federal Student Aid website. www.FAFSA.ed.gov.  
You can also fill the FAFSA out online here.  Please make sure you enter our school code: 038385. This allows your records to be sent directly to our Financial Aid office so that when you visit the campus, our FA officers can discuss your financial aid package with you in person.
Financial aid at Northwest Career College
Here at Northwest Career College, we have Financial Aid Officers on staff that can help determine the best financing option for you. 
To best support our students we offer a range of financial aid including the Pell Grant, Subsidized Loans, Unsubsidized Loans, and Parent Plus Loans. Call us today at (702) 403-1592 to speak with one of our experienced Financial Aid Officers who will help find the best financial support options for you.