How to build a business administration career: Tips and advice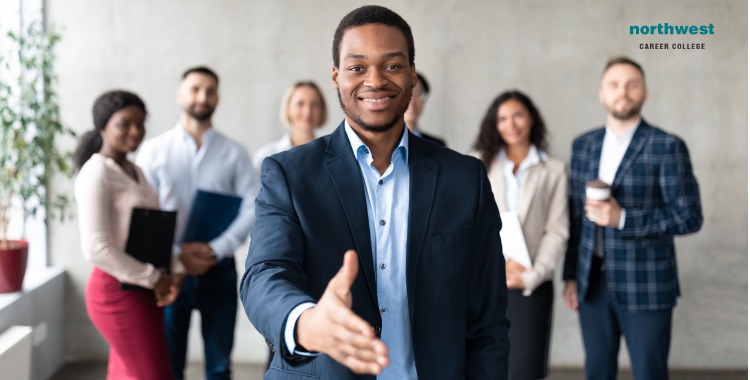 If you're looking for a career that will allow you to work with businesses and help them grow, then a business administration career may be perfect for you! This field can offer many opportunities for growth and advancement, and it's a great way to make a positive impact on the world.
In this blog post, we will discuss what it takes to build a successful business administration career. We'll provide tips and advice on everything from choosing the right degree program to landing your dream job. So if you're ready to start making a difference in the world of business, keep reading!
Choosing a degree program
When it comes to choosing a degree program, there are many things to consider. First and foremost, you need to think about what interests you and what you want to learn. There are many different degree programs in business administration, so be sure to choose one that aligns with your interests and goals.
Another important factor to consider is the cost of the program. Make sure you have weighed the pros and cons of each school before making a decision. And don't forget to ask around for advice; friends and family members may have attended different schools that they can recommend.
Landing your dream job
Once you've completed your degree program, it's time to start looking for your dream job! Start by visiting job websites and submitting your resume online. Network with people in your field, and attend career fairs to learn more about the available jobs.
The interview process can be daunting, but preparation is key. Make sure you know what the company is looking for, and practice answering common interview questions. And don't forget to dress the part! A professional appearance will help make a positive impression on potential employers.
Starting your own business
If you're feeling entrepreneurial, you may want to start your own business. There are many resources available to help you get started, including online courses and books. It's important to do your research and develop a business plan before starting up shop. And be sure to network with other entrepreneurs; you never know who may be able to help you out.
Being a Business Administrator
If you're not interested in starting your own business, there are still plenty of opportunities available in the business administration field. As a business administrator, you could work for a large corporation or a small startup. You could also work in the public or private sector. No matter what kind of company you choose to work for, it's important to have strong organizational and communication skills.
The Bottom Line
The business administration field is growing rapidly, and there are many opportunities available for aspiring professionals. If you're prepared and willing to put in the hard work, you can achieve great things in this career path.

So what are you waiting for? Start planning your journey to business administration greatness today!
Choosing NCC as your business administration school
Northwest Career College offers an Associate degree in Business Administration. This program is designed to help you develop the skills you need to succeed in the business world.
NCC provides students with the opportunity to learn from experienced instructors who have worked in the business world. You'll also have access to our career services department, which can help you find a job after graduation.
If you're interested in learning more about our business administration programs, please visit our website or contact us today. We would be happy to answer any questions you may have!
Join NCC to learn Business Administration today
Here at NCC, we offer a range of Business Administration courses, both online and on-campus. Our teaching style is interactive and engaging, with a focus on practical skills that will help you in your career. You'll have access to our online resources 24/11, including textbooks, lecture notes, and tutorials.
So what are you waiting for? Call us today at (702) 403-1592 to speak to one of our admissions specialists about your new Business Administration career.
Written by
Monica Jones,
Program Chair