5 Effective career tips for medical assistants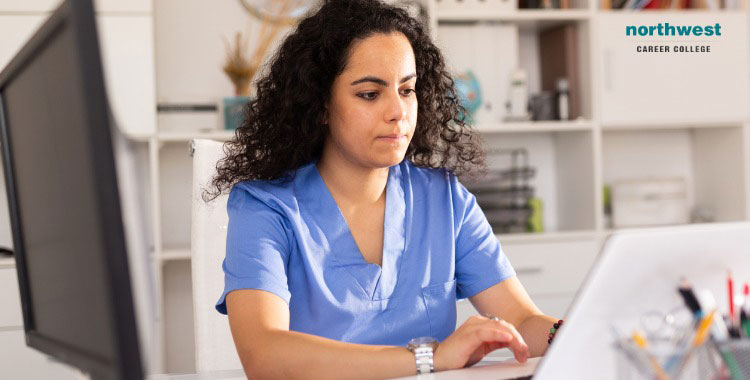 Are you thinking of becoming a medical assistant? If so, you're making a great decision! Medical assistants are in high demand, and the job outlook is excellent.
But before you can start your career, you need to make sure that you're prepared for success. In this blog post, we will discuss five effective career tips for medical assistants. Follow these tips, and you'll be on your way to a successful career in no time!
Find the right school
Medical assistant school is the first step to becoming a medical assistant. There are many different medical assistant  courses available, so it's important to choose one that is right for you.
If you're not sure which course to take, speak with your guidance counselor or a career advisor. They will be able to help you choose the right medical assistant school for your needs.
There are many schools offering medical assistant programs across the country. Do your research to find one that is accredited and has a good reputation. This will ensure that you get the best education possible.
Here at Northwest Career College, we offer a medical assistant program that is specifically designed to help you launch a successful career in the medical field.
We also have a state-of-the-art campus, located in Las Vegas, Nevada. If you're looking for a career in the medical field, we can help you get started.  Contact us today to learn more about our medical assistant program.
Attend all your classes
Once you've chosen a medical assistant school, it's time to start taking classes! Make sure that you attend all of your classes and complete all of your assignments.
This will give you the best chance of success when you're ready to take your exams. And speaking of exams, don't forget to study! The more you know about the material, the better chance you'll have of passing your exams.
Remember, your education is in your own hands. By taking responsibility for your education, you're setting yourself up for success.
One of the best ways to ensure that you're meeting all your deadlines is to create a schedule and stick to it. By knowing what's due when, you can better plan your time and make sure that everything gets done.
Of course, there will be times when things come up and you have to deviate from your schedule. That's okay! Just try to get back on track as soon as possible.
NCC offers a flexible schedule of both day and night classes to meet the needs of our students. We understand that life happens, which is why we offer such a wide range of options.
No matter what your circumstances are, there's a class schedule that will work for you.
Get experience in the field
One of the best ways to learn about being a medical assistant is to get some experience in the field. There are many ways to do this, such as volunteering in a medical office or working as a medical assistant in a non-clinical capacity.
These experiences will give you a better idea of what the day-to-day duties of a medical assistant are. And, if you're considering going to medical assistant school, they'll also look great on your resume!
Recruiters are always looking for candidates with experience, so being able to add real-world experience to your resume is critical to getting the job you want.
Some medical assistant schools offer externships as part of their curriculum. Externships are a great way to get real-world experience in the field before you even graduate! If your school offers externships, be sure to take advantage of them.
Here at NCC, we offer an externship to all our students. We believe that it's the best way for our students to get the experience they need to be successful in their careers.
In addition to externships, there are other ways to get experience as a medical assistant. You can volunteer at a local clinic or hospital, or even shadow a medical assistant at your job.
Network Network Network!
One of the most important things you can do for your career is to network. Get to know other medical assistants in your area, and stay up-to-date on the latest news and developments in the field.
You can join a professional organization like the American Association of Medical Assistants (AAMA), or attend local medical assistant events.
NCC also offers a variety of networking opportunities for our students and alumni. We have an active alumni network, and we host several events each year where you can meet other medical assistants and learn about the latest industry trends.

Keep Learning
The medical field is constantly changing, and it's important to keep up with the latest developments. One way to do this is to take continuing education courses.
You can also stay up-to-date by reading medical assistant news and articles, or by following medical assistant blogs.
By staying current on the latest industry news, you'll be better prepared to provide quality patient care and advance your career.
Medical assisting is a great career choice for those who are interested in the medical field. Follow these five tips and you'll be on your way to a successful career as a medical assistant!
If you have any questions or need help getting started, feel free to contact us. We're here to help!
Start your career in Medical Assisting today!
Here at Northwest Career College, we have a student-focused attitude that prioritizes giving our graduates the training and skills they'll need to excel as medical assistants. 
Our established and seasoned instructors work with you, teaching you every aspect of Medical Assisting. We help you build your skills, abilities, and confidence, and we are proud of our 88% national exam pass rate.
If you'd like to learn more about what our medical assistant course can offer you, call one of our enrollment specialists at (702) 403-1592 today. We provide flexible learning, with online and on-campus morning, afternoon, and night classes to accommodate your Las Vegas work and family schedule. 
Once you've graduated, our dedicated and experienced Career Services team will work with you to help you find the best employment opportunities in Las Vegas. Call us now on (702) 403-1592 to start your journey!
Written by:
Amanda Beardsley, C.M.A.
Medical Assisting Program Chair