How to Become a Virtual Assistant
Medical Administrative Assistant
June 27, 2019
491 views
5 min read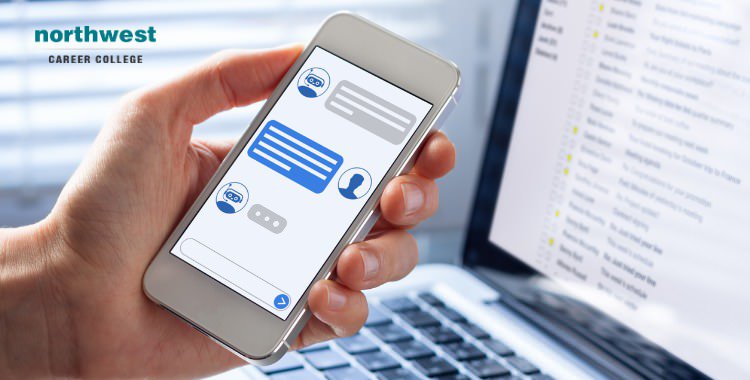 Working from home as a freelance contractor is a rapid growth market in the US as more and more people are drawn to the freedom of working for themselves. One of the jobs that have recently made the transition to this new digital working environment is that of the administrative assistant.
The transition makes sense, as most of a modern administrative assistant's work is done digitally using email, phone and bespoke software that can be installed on any computer. So, if you are looking to turn your administrative qualifications into a career you can carry on from the comfort of your own home, here is our guide to becoming a virtual assistant.
What Is a Virtual Assistant?
At its most basic, a virtual assistant (VA) is exactly the same as any other kind of administrative assistant, except that rather than having a desk or an office, VAs work remotely. They aren't physically with their client but work off-site using phones, email and a computer to do all the normal tasks a standard assistant would do.
What Does a Virtual Assistant Do?
Most administrative assistants specialize in a certain area, from the medical sector to being a PA. That specialization will inform what work you will be expected to do for which customer, but generally, VAs are expected to take on some, if not all, of the following tasks:
Editorial/proofreading support
Website maintenance/design
E-commerce management
Content creation, ie: for social media and blog posts
Project management
Customer generation
Search Engine Optimisation (SEO) management
Billing/invoicing
Research
Email, calendar and logistics management
Transcribing/translating
Event planning
How Much Can I Earn as a Virtual Assistant?
According to the Bureau of Labor Statistics, the average VS earns about $35 per hour. The reason that this is given as an hourly rate, rather than an annual salary, is that most VAs are freelance workers, meaning they are paid by the hour works.
Of course, not all VAs are freelance, some work on long term contracts for persistent clients, but for the most part, being a VA puts you in charge of your own business and makes it your responsibility to go out and make a regular wage.
What Do I Need to Become a Virtual Assistant?
The first thing you will need to become a VA is a qualification as an administrator. Northwest's flexible schedule allows to not only graduate in as little as 9 months but also to study as part of a  blended program including online and on-campus classes with weekly workshops and whiteboard classes on campus to accommodate your work and family schedule.
Our established seasoned instructors will be on hand to guide every aspect of medical administrative assistant and our Career Services team will work with you to help you find the best medical administrative assistant employment opportunity in Las Vegas that fits your needs.
Once you have your qualification, you'll need to set yourself up with the required resources to do your job remotely. This means a strong phone line and a fast internet connection, a multi-line phone system or separate business line and a quiet place to do your work where you aren't going to be interrupted.
How Do I to Find VA Clients?
One of the best bits about being a VA is that you can choose when to work and what work to do. The downside is that you can't just turn up at work and earn a salary, you have to go and find yourself clients. Finding clients means marketing yourself, adding yourself to the local business directories, updating your LinkedIn profile, marketing yourself on social media, creating a portfolio of work and networking with other Freelancers.
Once you have those things in place, you will have multiple avenues to reach out to potential customers and be able to show them that you have the skills to benefit their business. While it does mean that you have to put in the hard work to ensure the success of your own business, it does come with the freedom to dictate how you work.
Start Your Career In Medical Administrative AssistantToday!
Here at Northwest Career College, we have a student-focused attitude that prioritizes giving our graduates the training and skillset they'll need to excel as medical assistants. Our established and seasoned instructors work with you, teaching you every aspect of Medical Administrative Assistant. We help you build your skills, abilities, and confidence, and we are proud of our 88% national exam pass rate.
If you'd like to learn more about what our Medical Administrative Assistant course can offer you, call one of our enrollment specialists at (702) 403-1592 today. We provide flexible learning, with online and on-campus morning, afternoon and night classes to accommodate your Las Vegas work and family schedule. Once you've graduated, our dedicated and experienced Career Services team will work with you to help you find the best employment opportunities in Las Vegas. Call us now on (702) 403-1592 to start your journey!